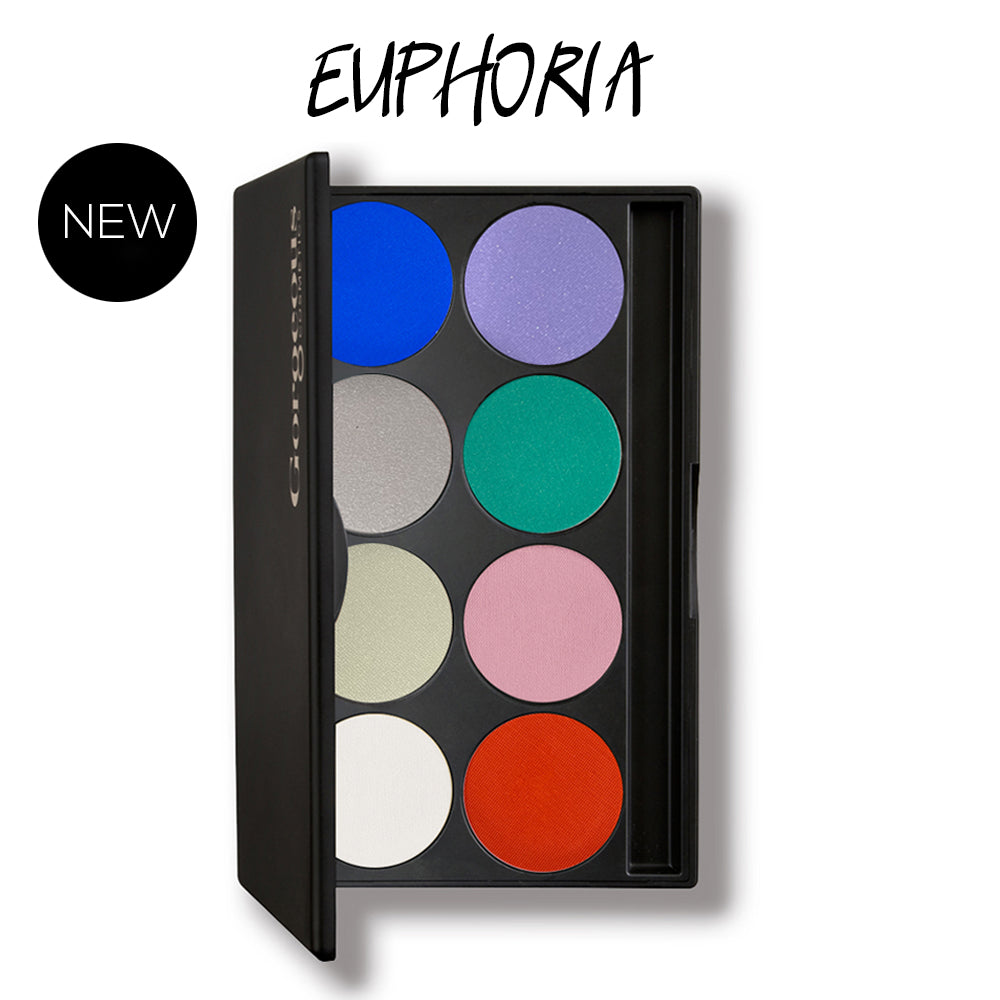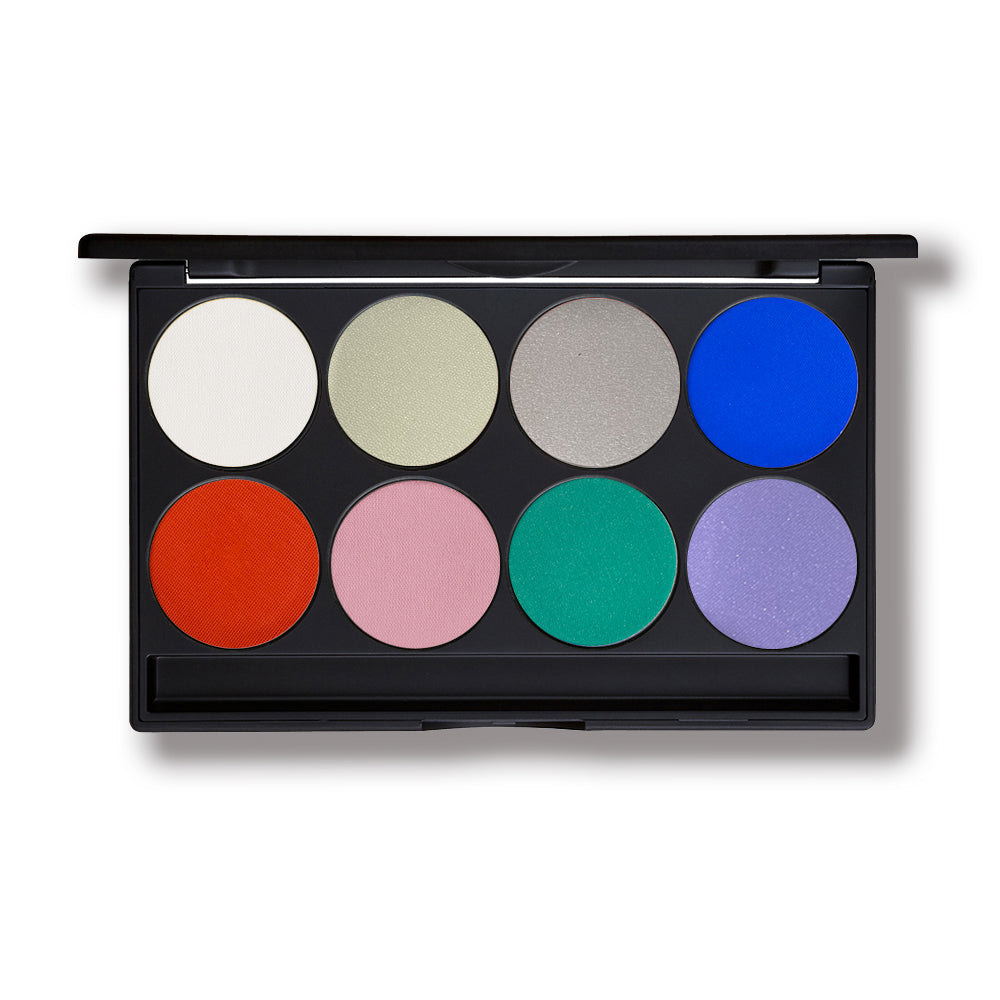 EUPHORIA
Limited Edition Euphoria Palette! 

Only available until sold out.
Bold color, vivid brights, pretty pastels and shimmering metallics are all that you need to re-create the glam makeup looks of "Euphoria". Go pretty or go dramatic, with this gorgeous section of shades.
Pair with a bold black liner, such as iLINE. For deep, strong colour, intensify the shades by first applying iPRIME Eyeshadow base.
Shades Included: 


Ivory Light
Peppermint
Divinyl
Electric Dream
Orange
Pink Glimmer
Leprechaun
Royal Regalia