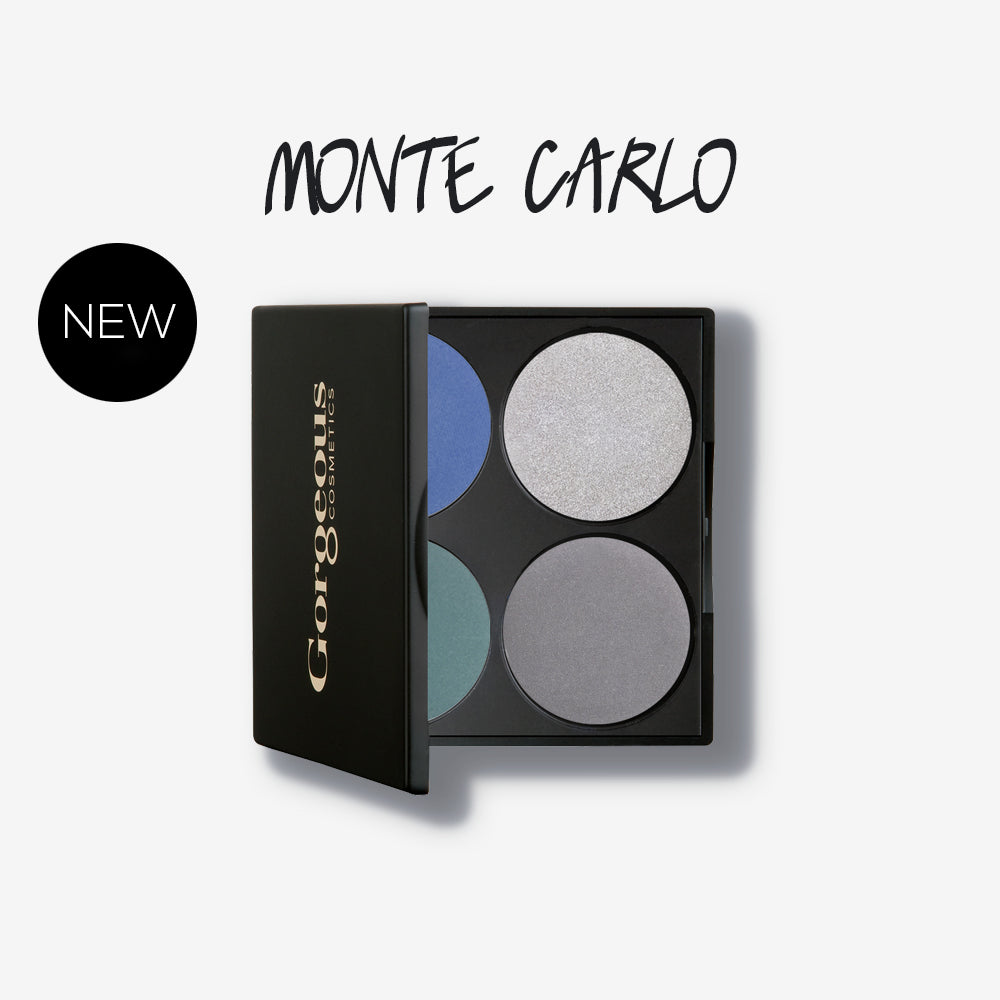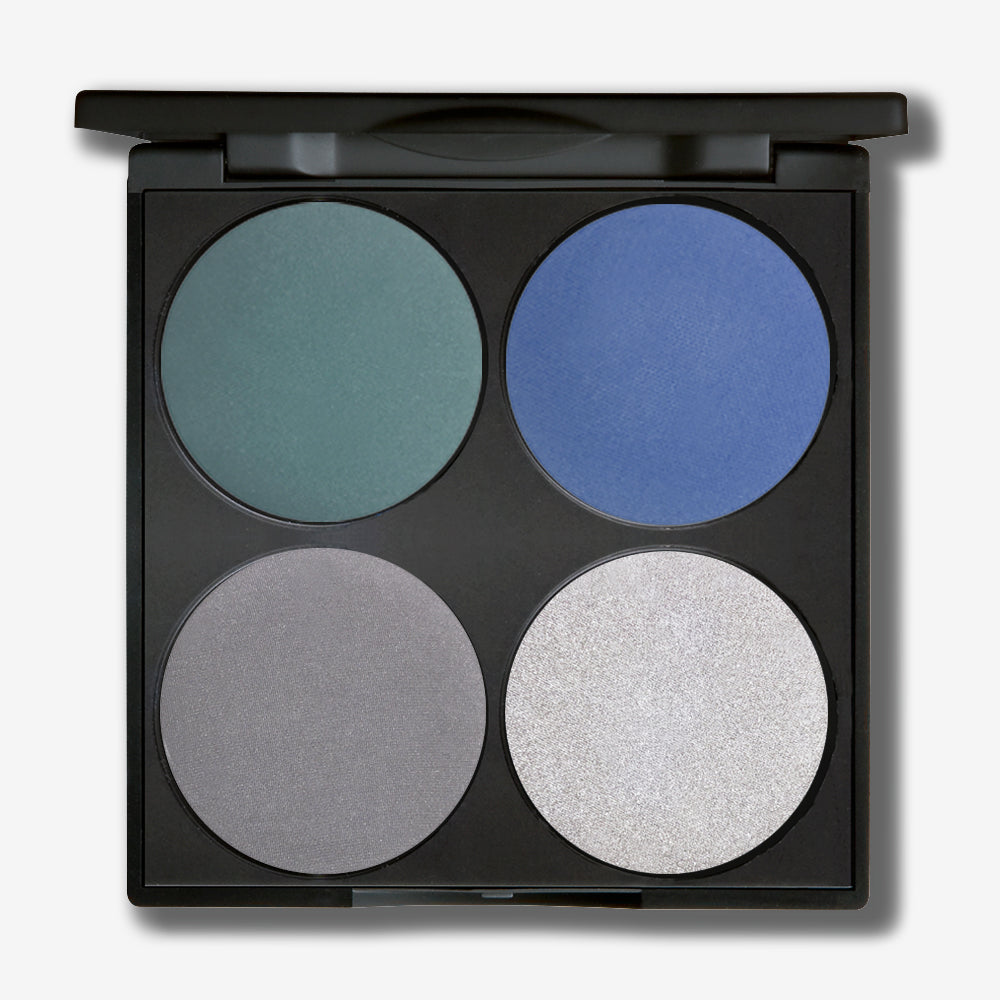 MONTE CARLO
Limited Edition Holiday Palette!

Only available through the holidays, or until sold out.
DETAILS
For lovers of all things blue, this palette combines beautiful blue and blue toned shades to create a look for any occasion. Use with a soft brush for washes of colour or a dense brush to pack a punch with you blue look.
Shades Included: 

Teal – Deep sea blue with a matte finish
Papa Smurf – Bright royal blue with blue sheen
Blue Smoke – Mid tone grey with a silver sheen
Divinyl – Smokey grey with a silver sheen