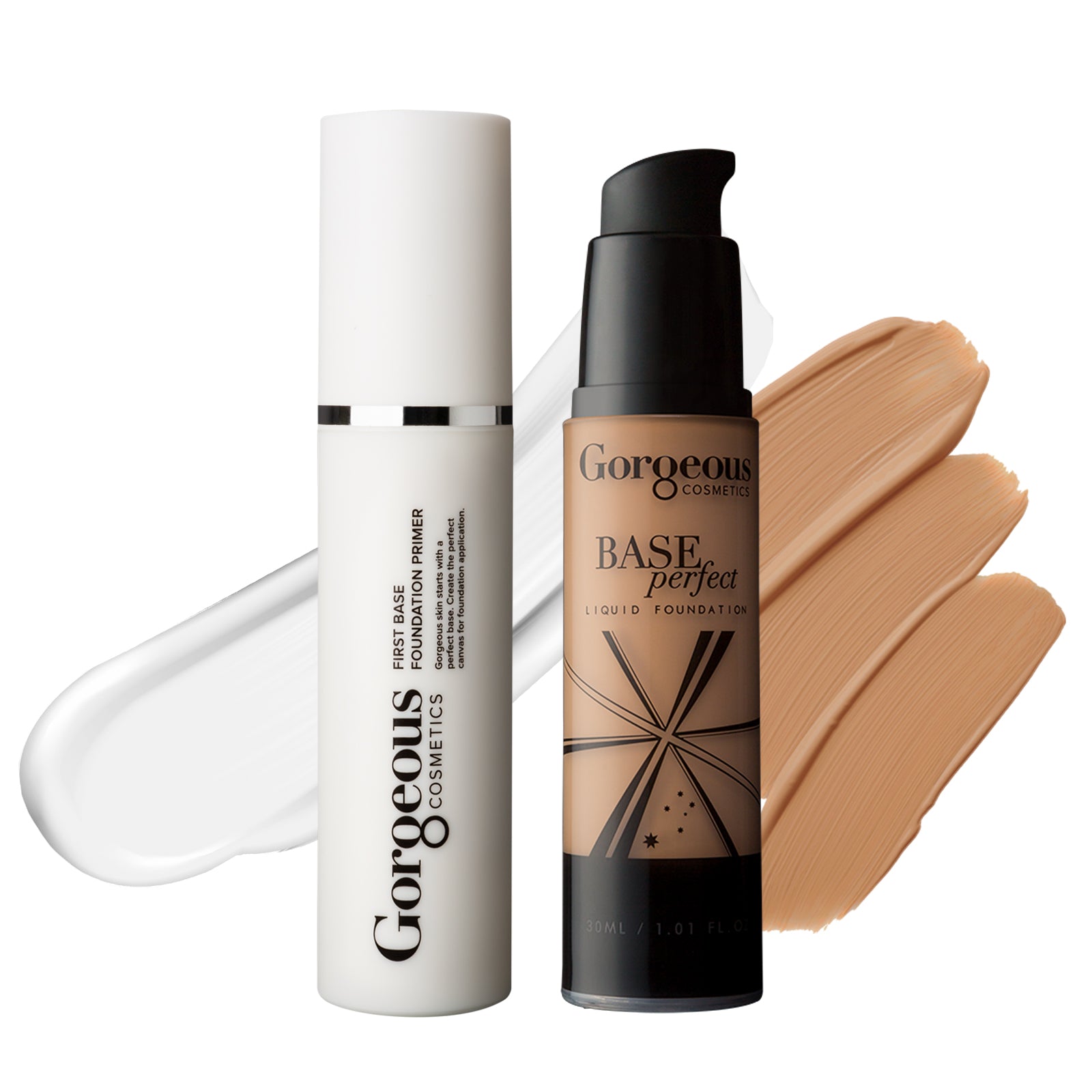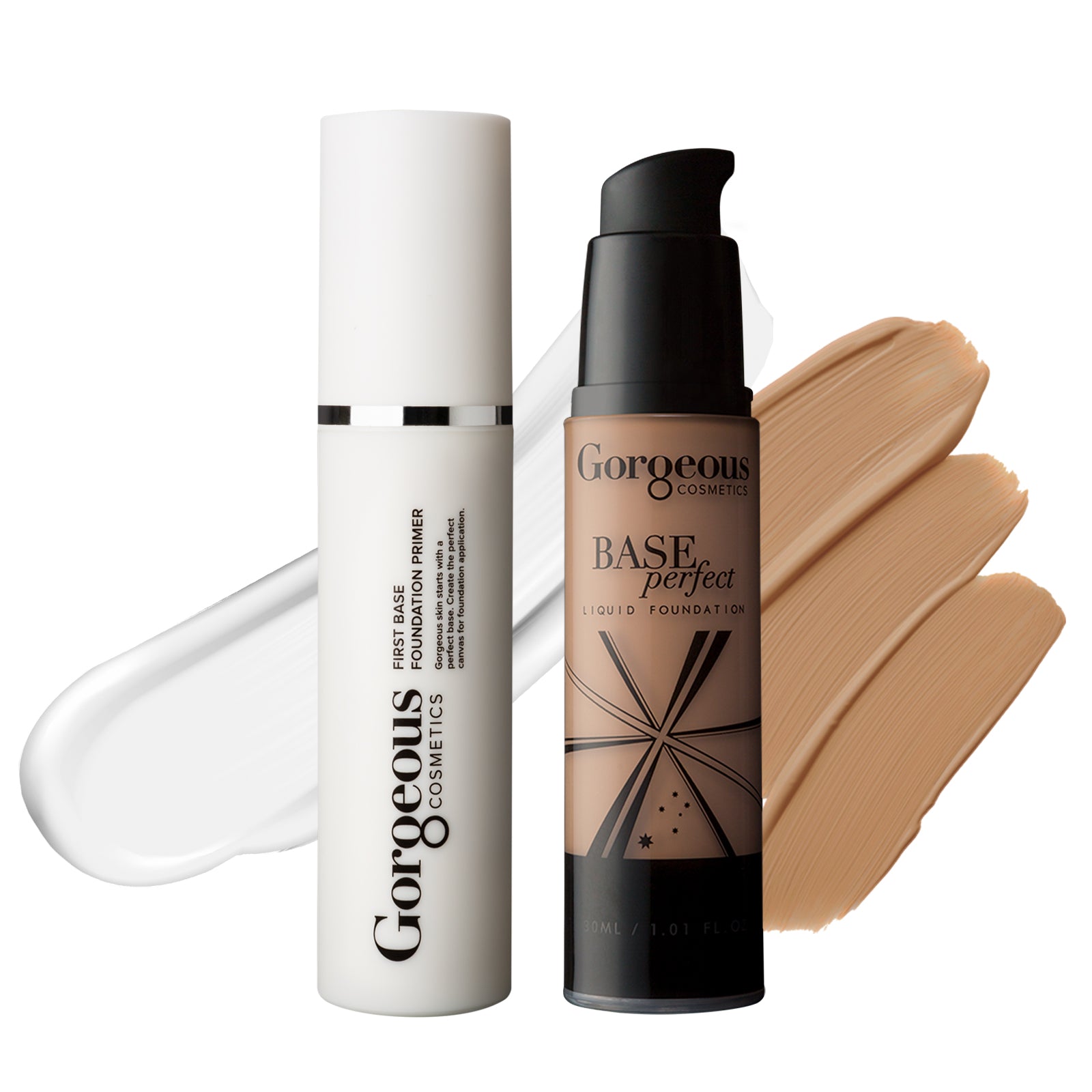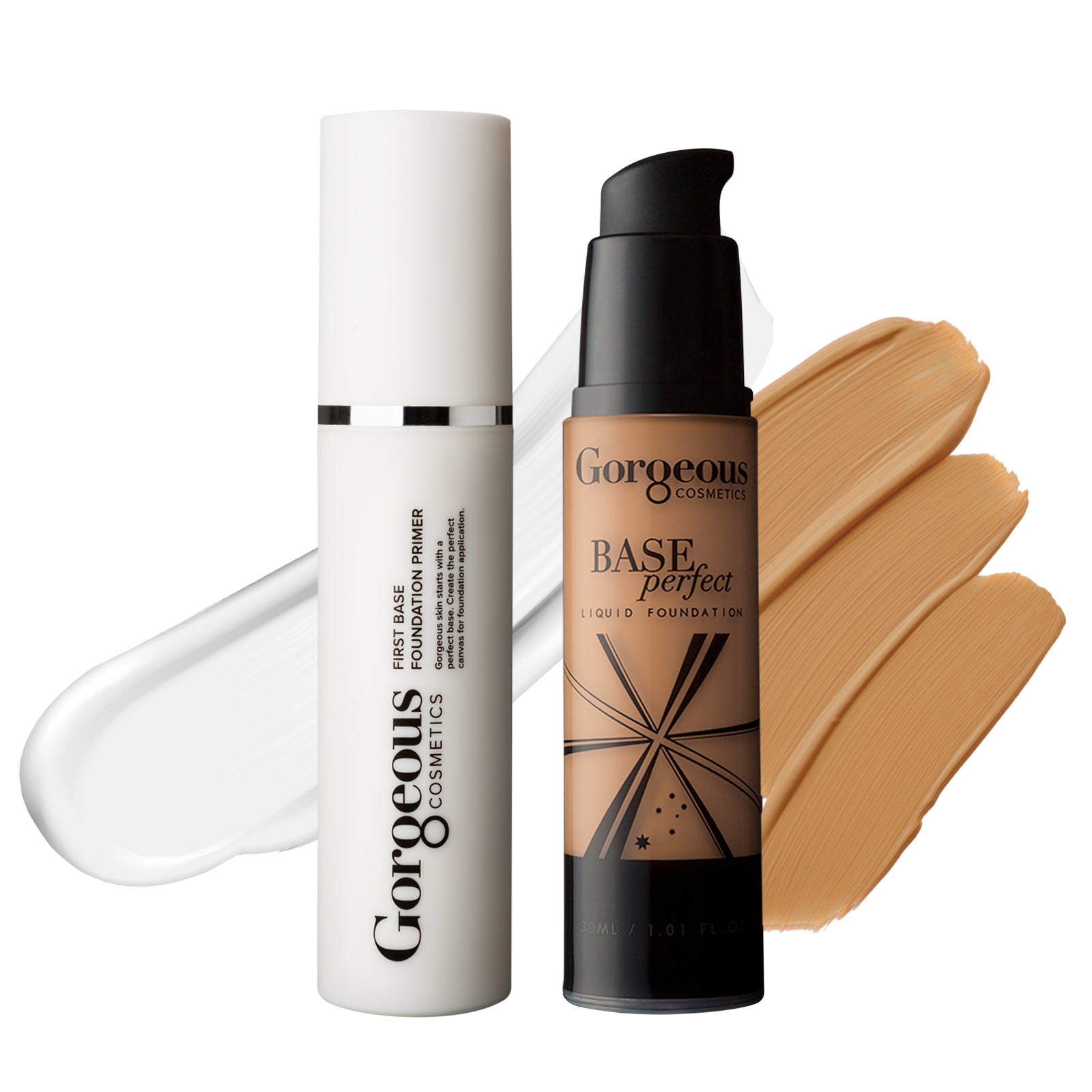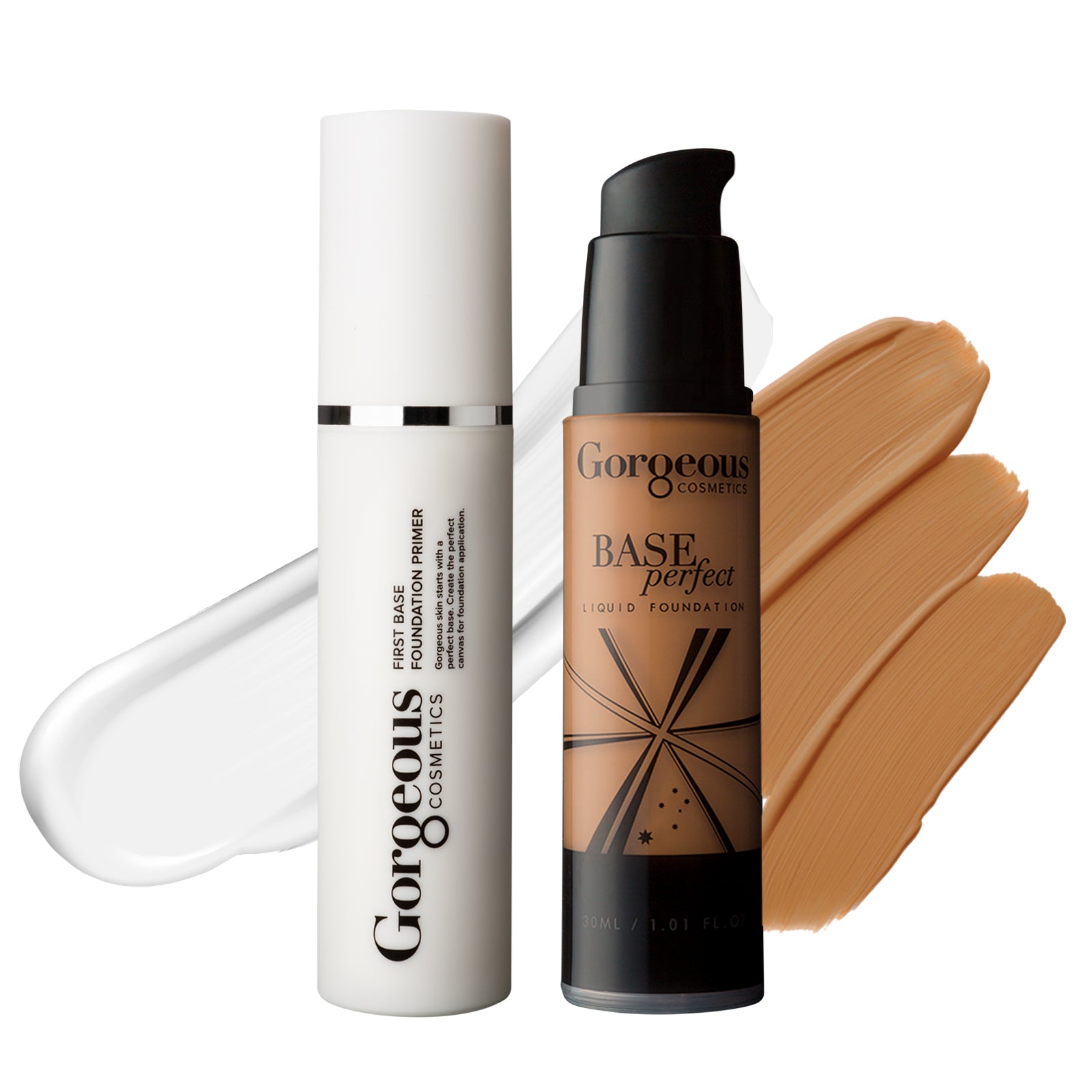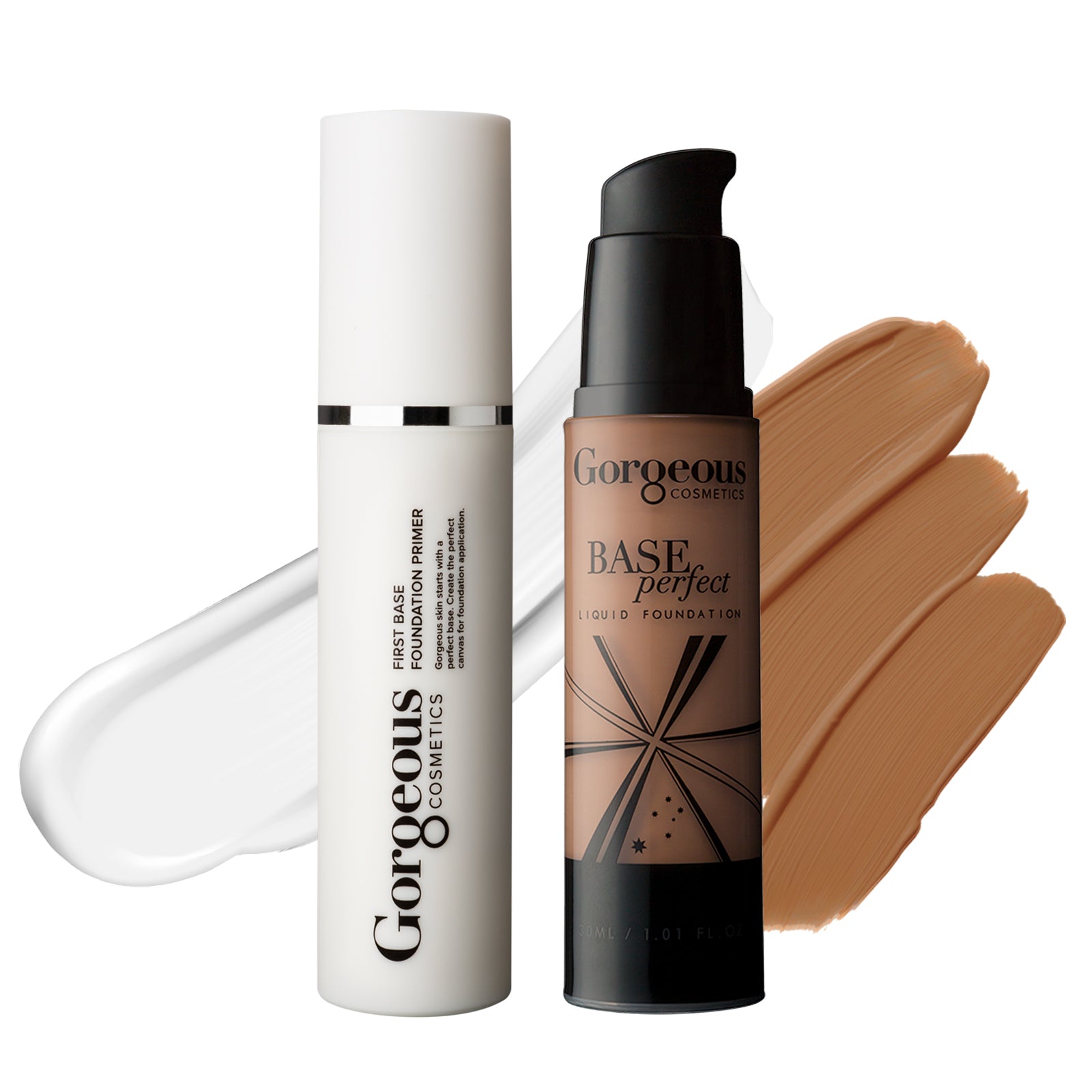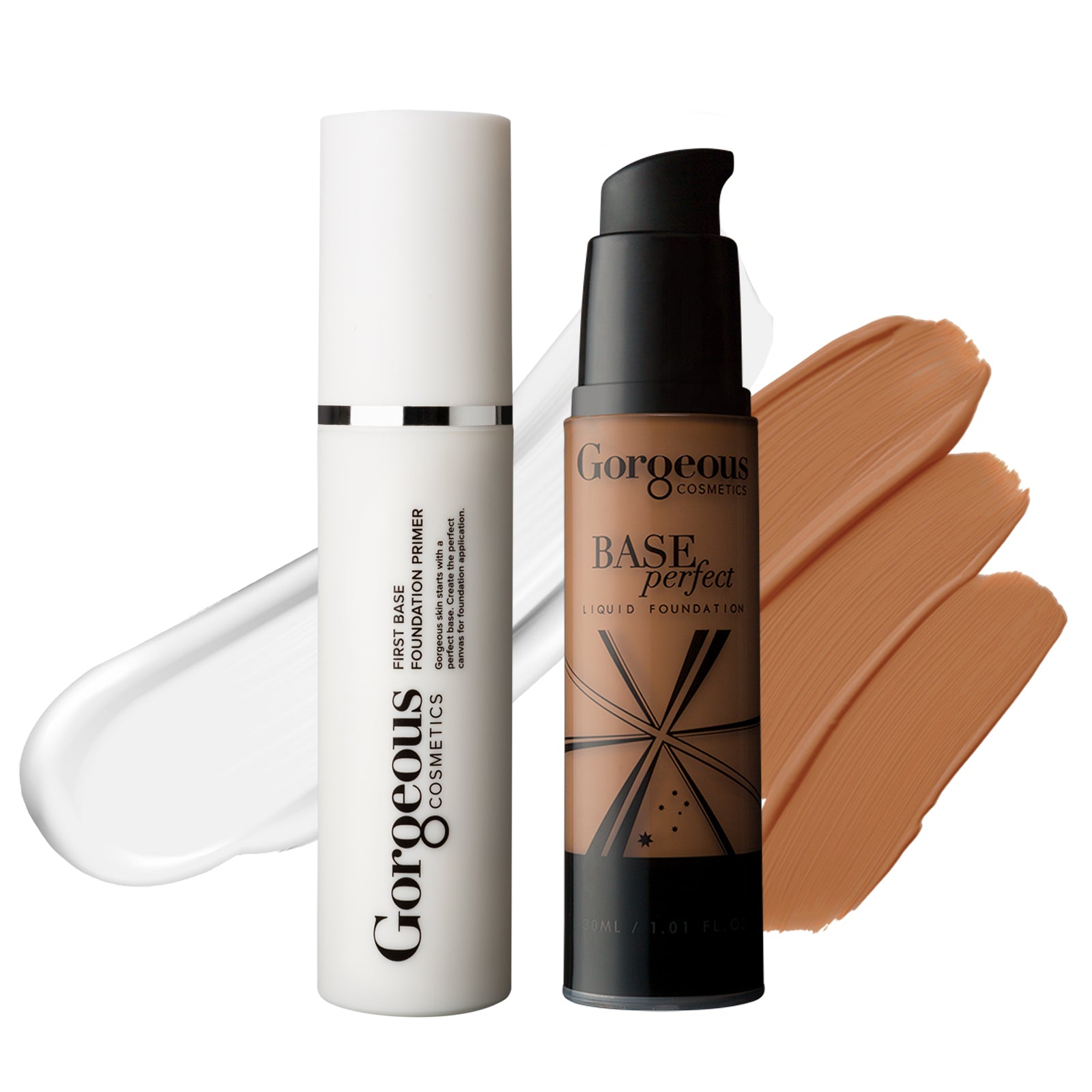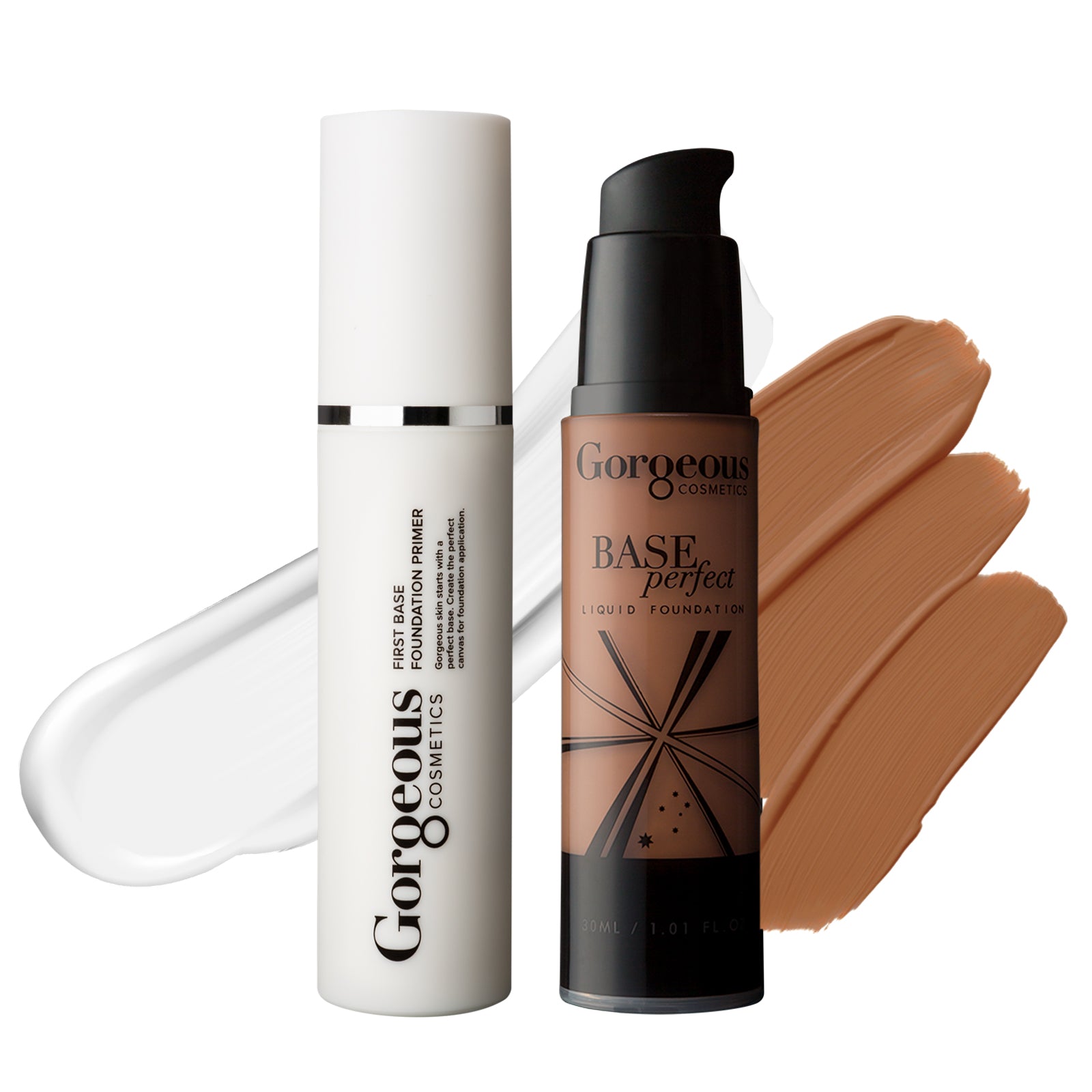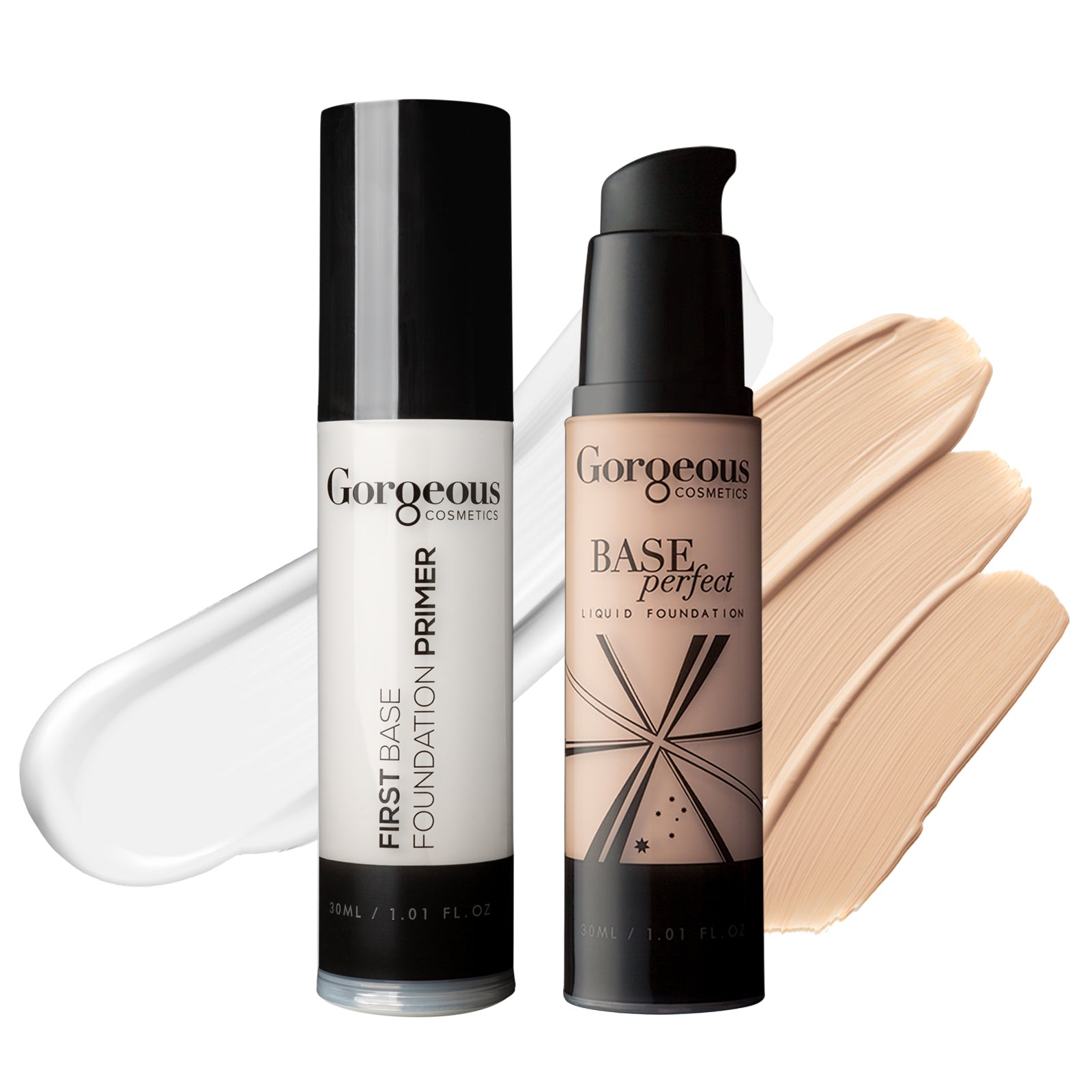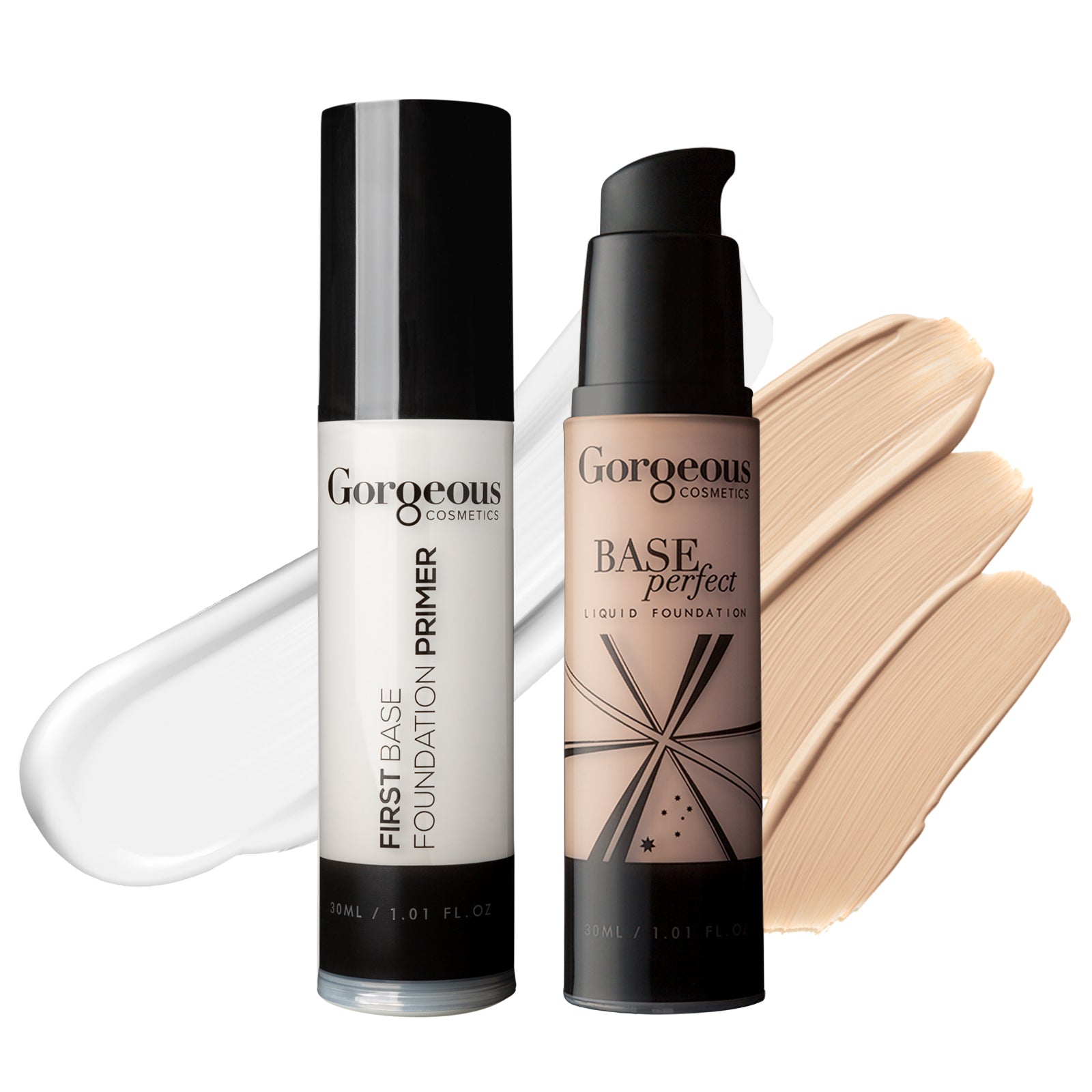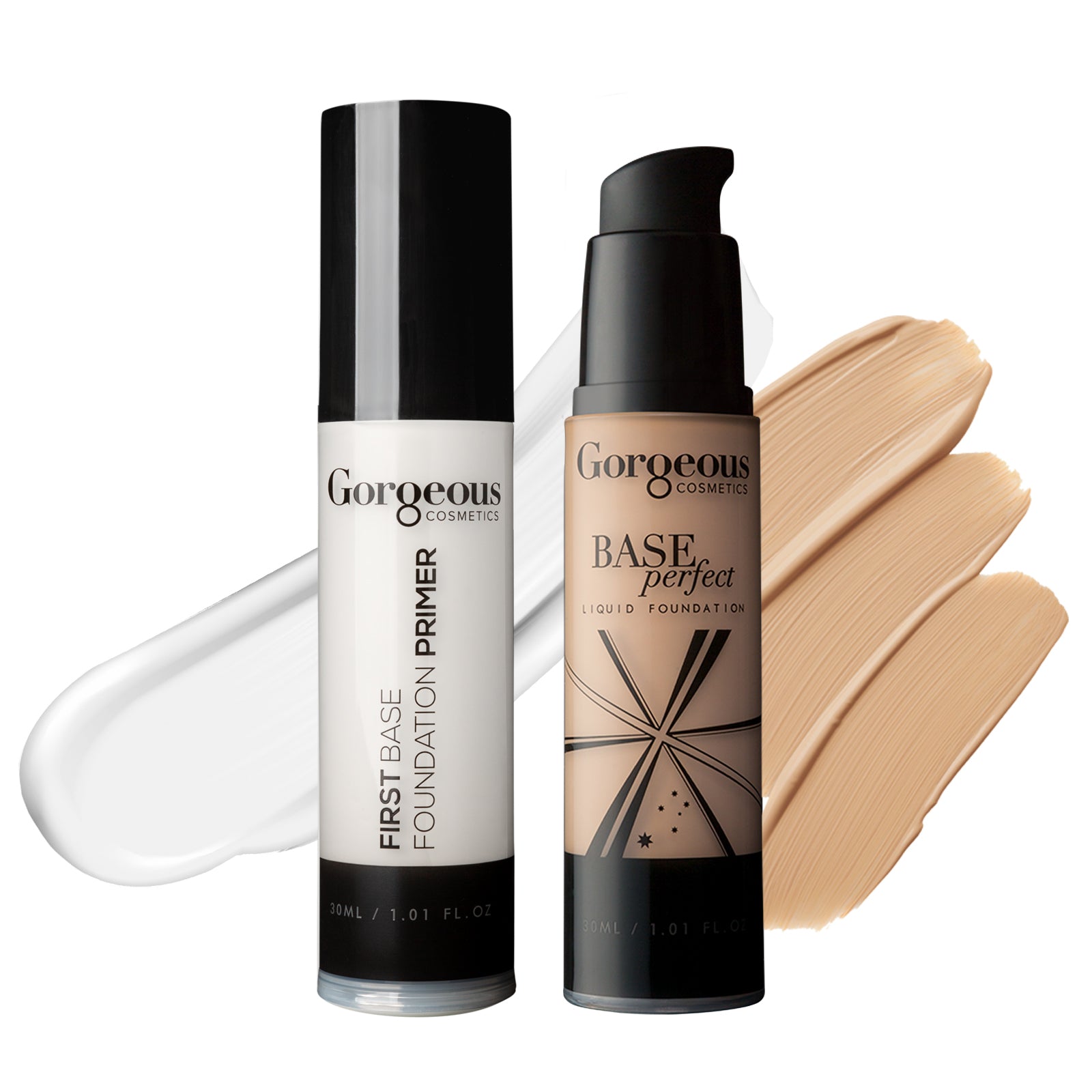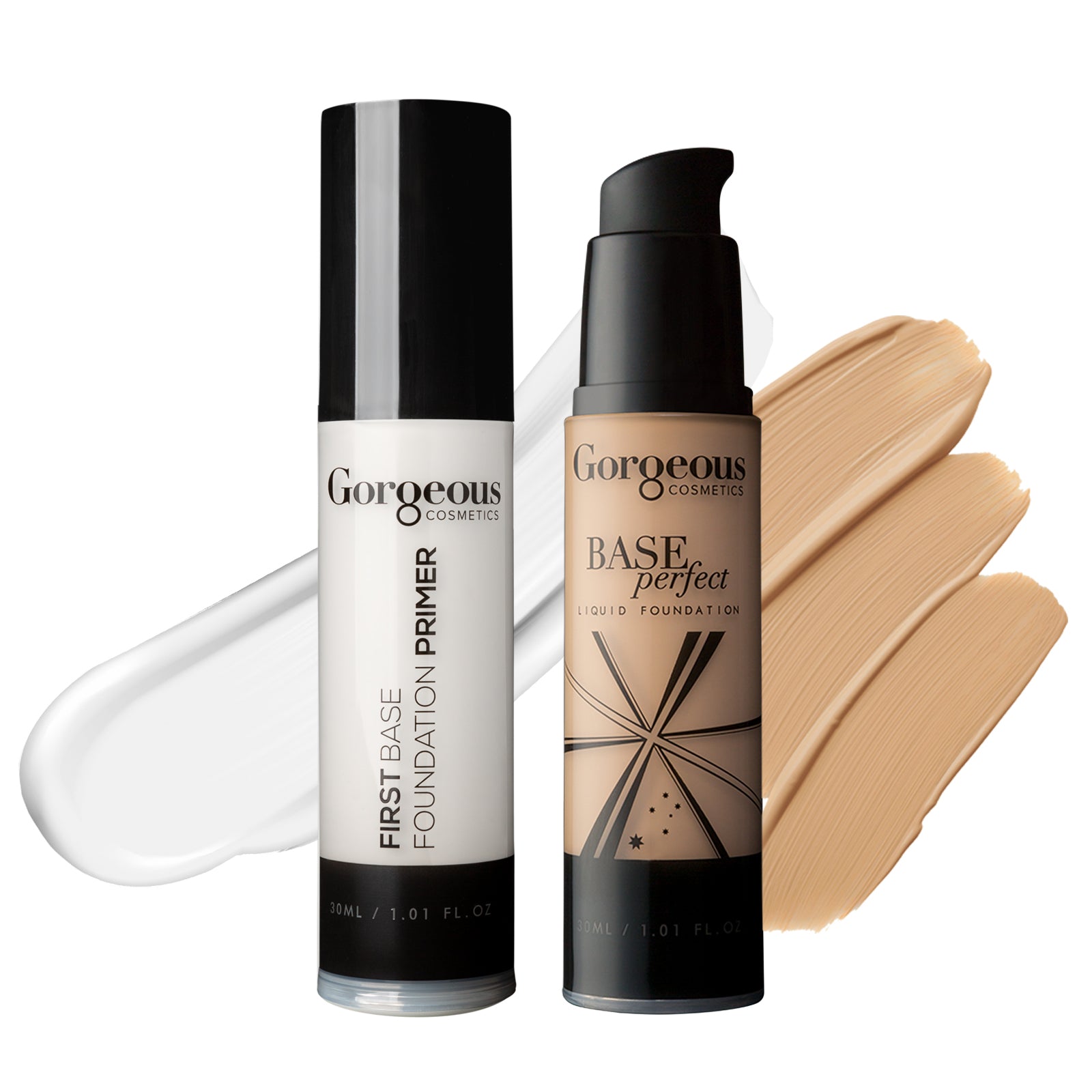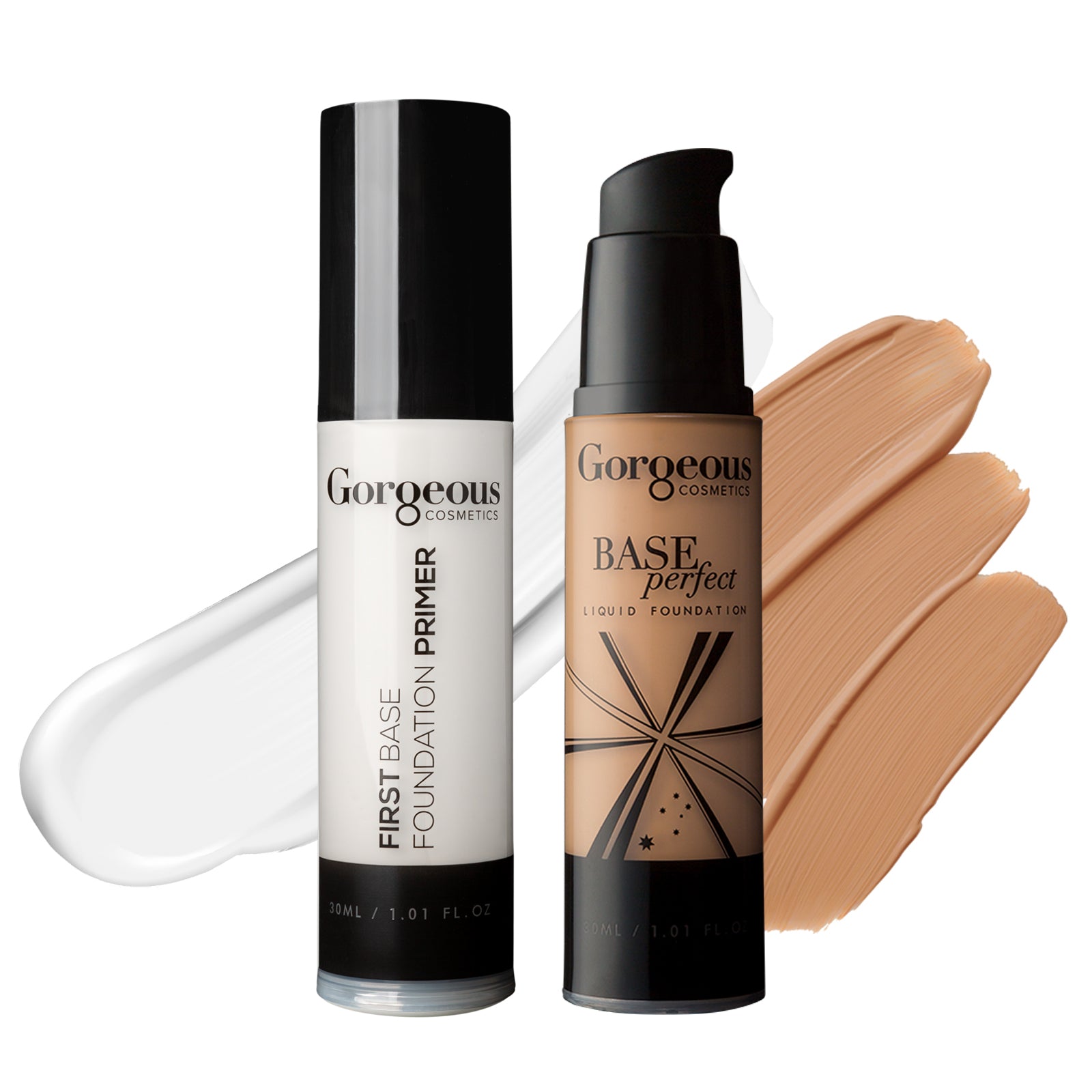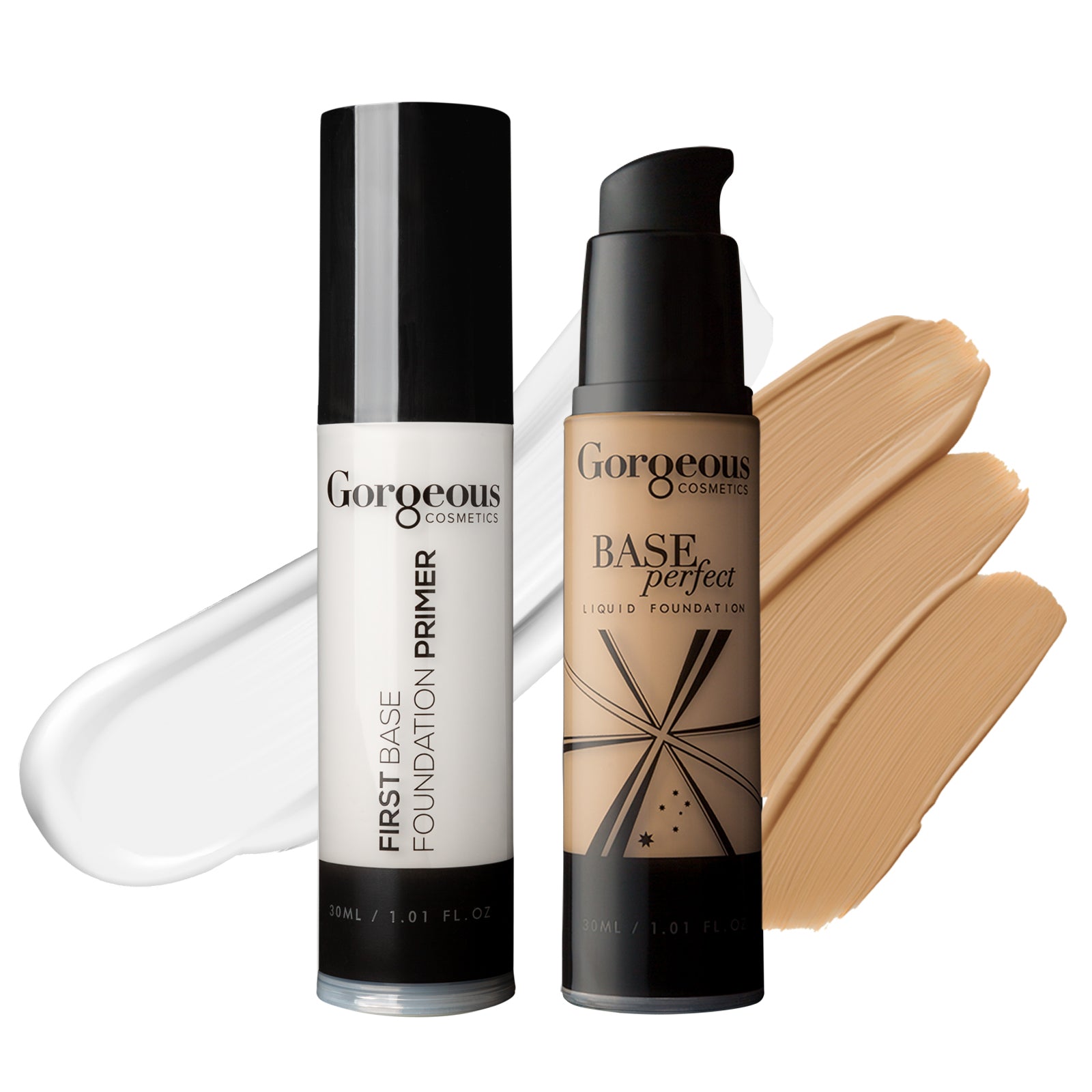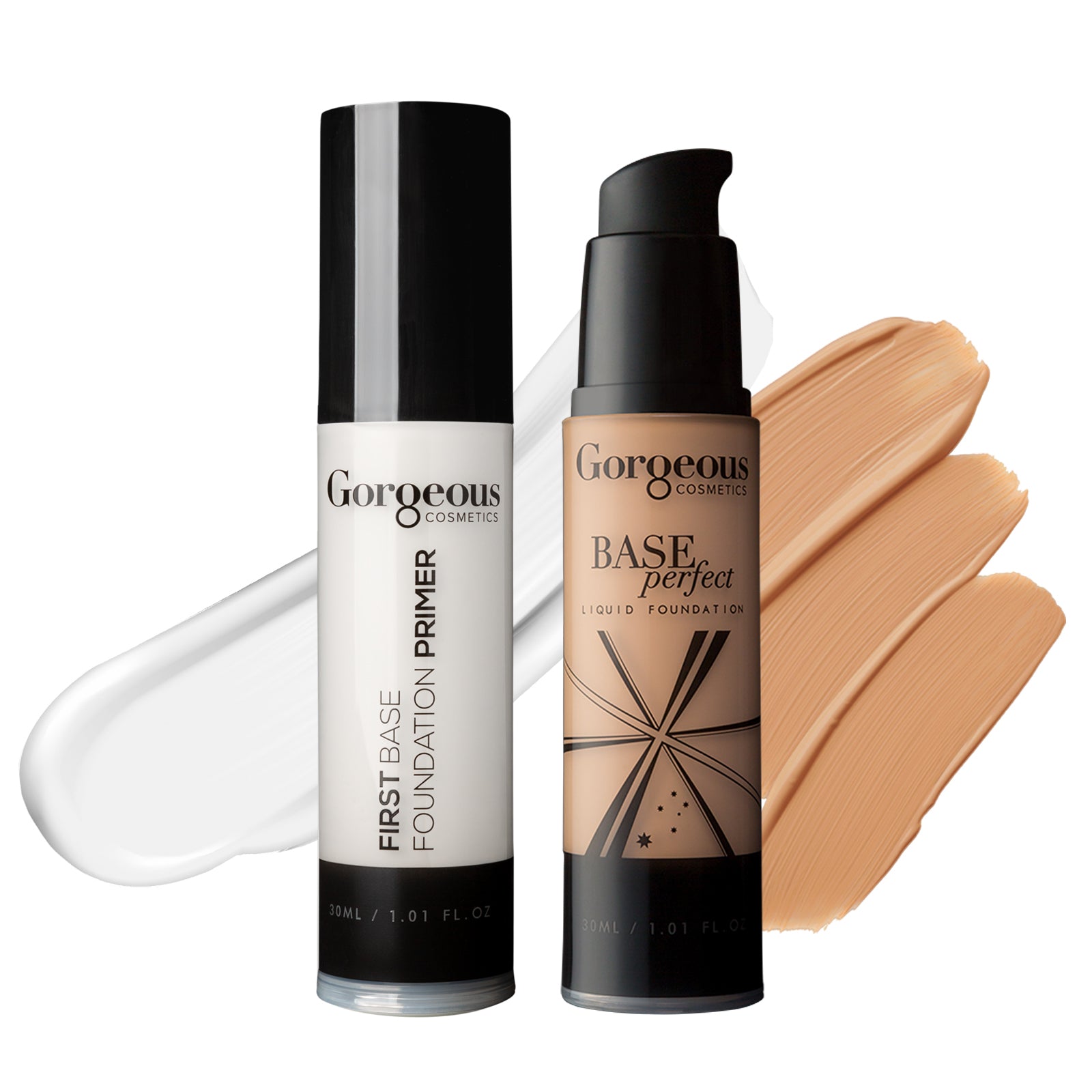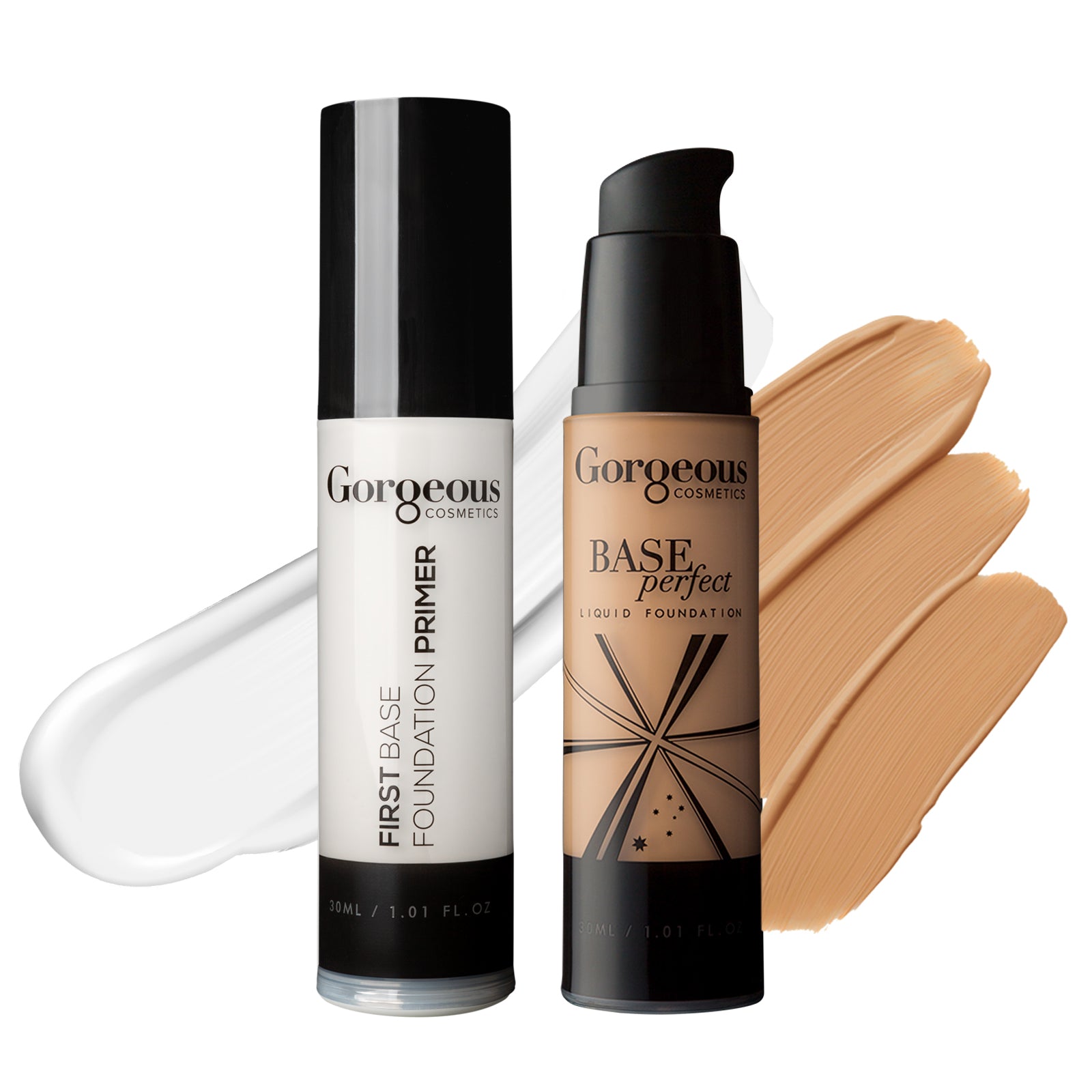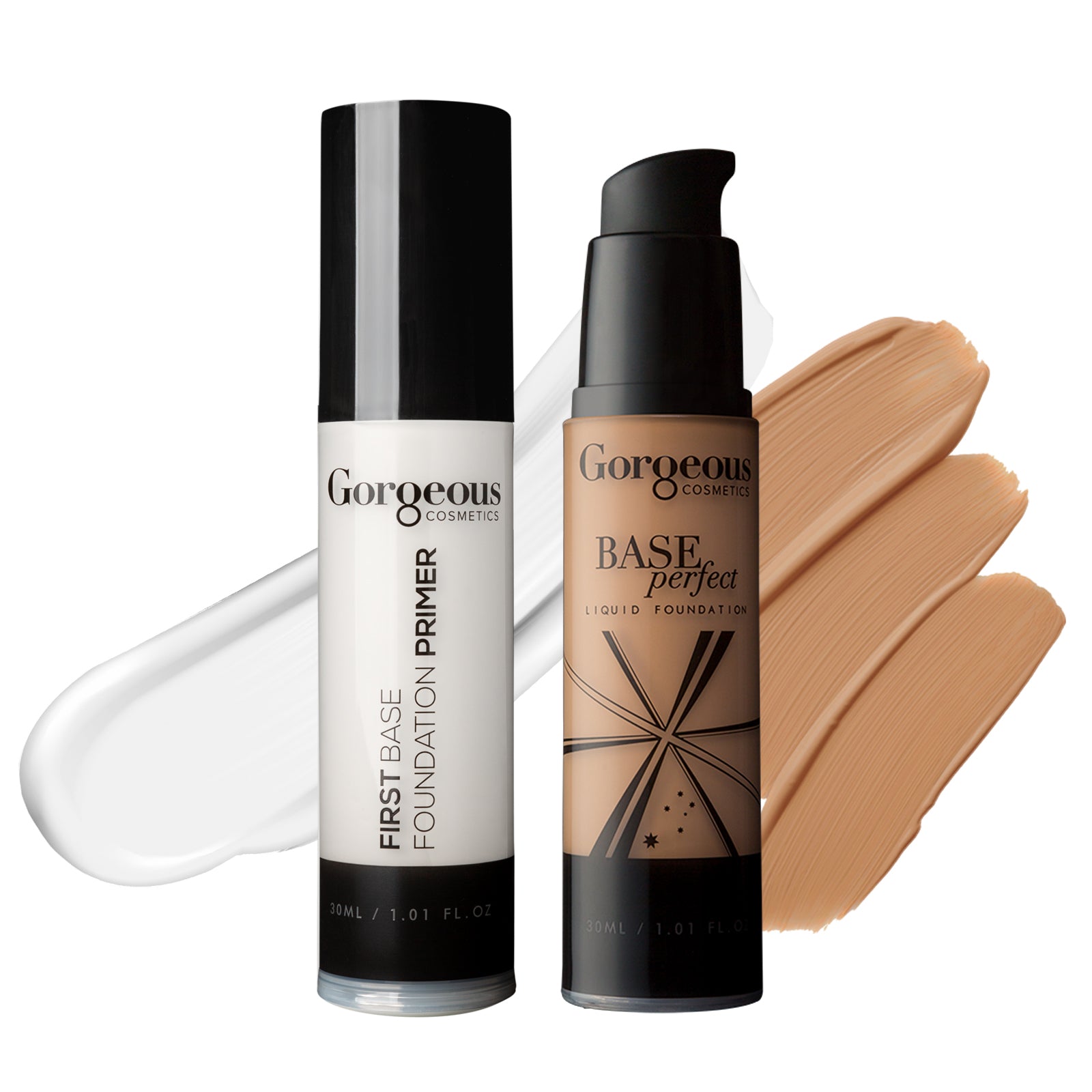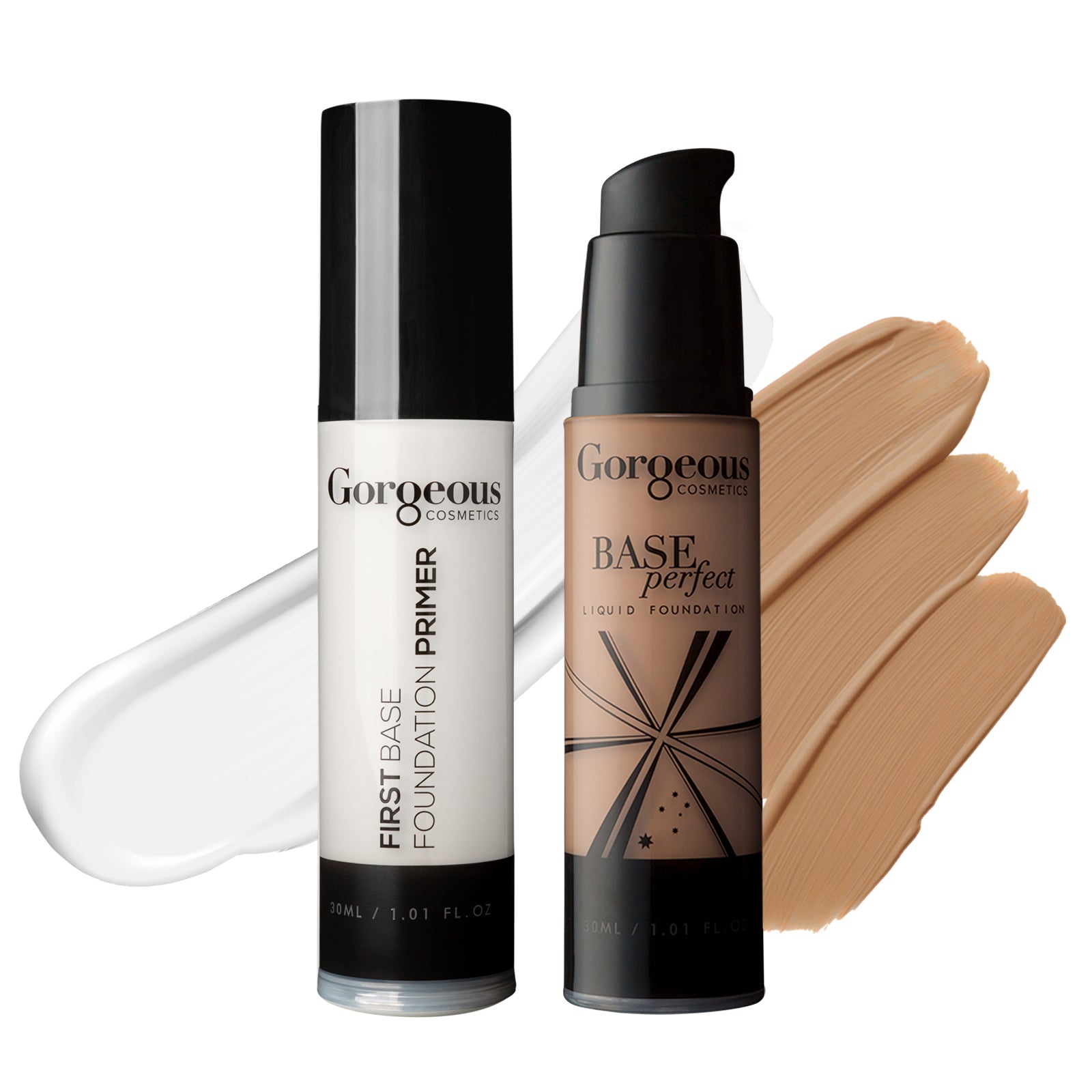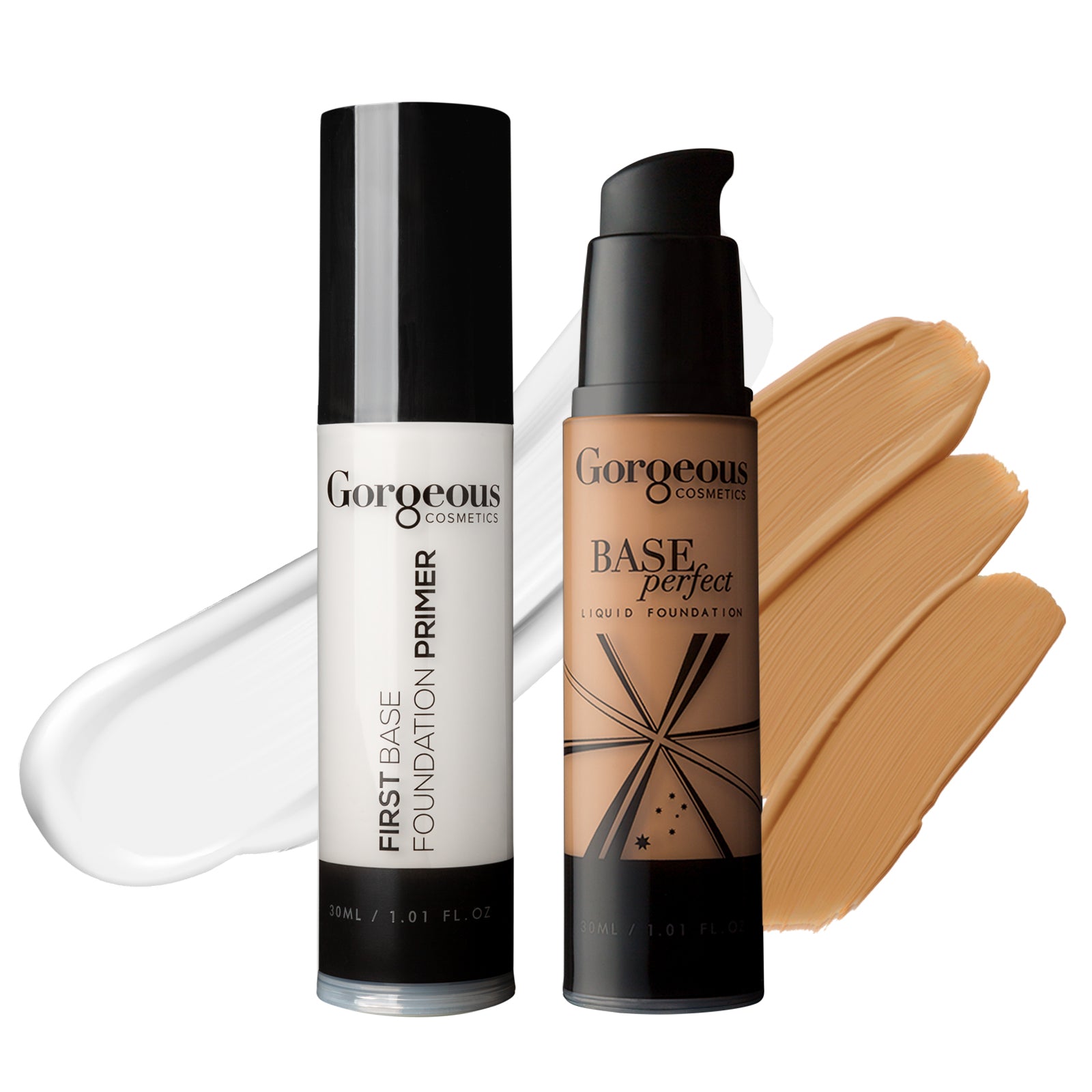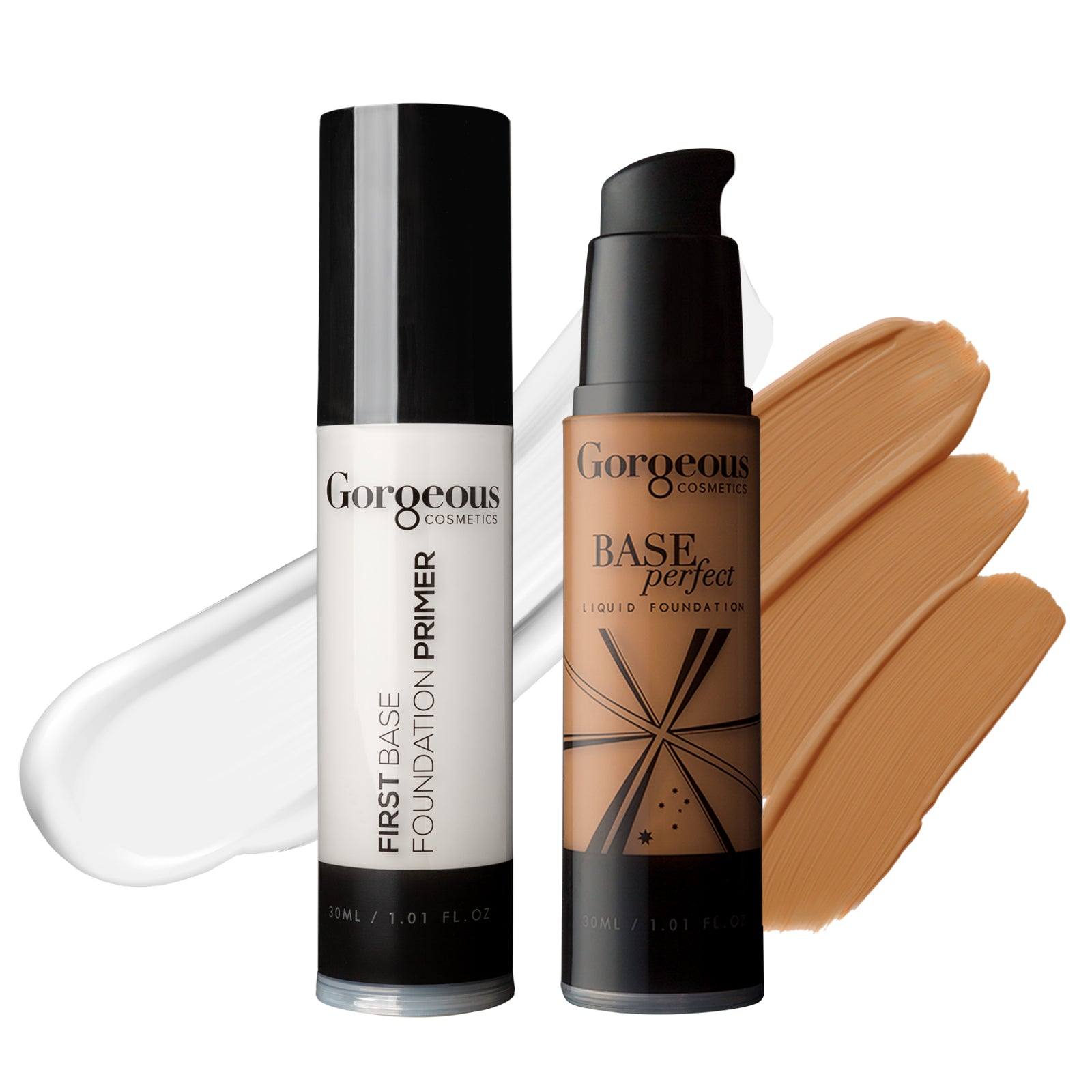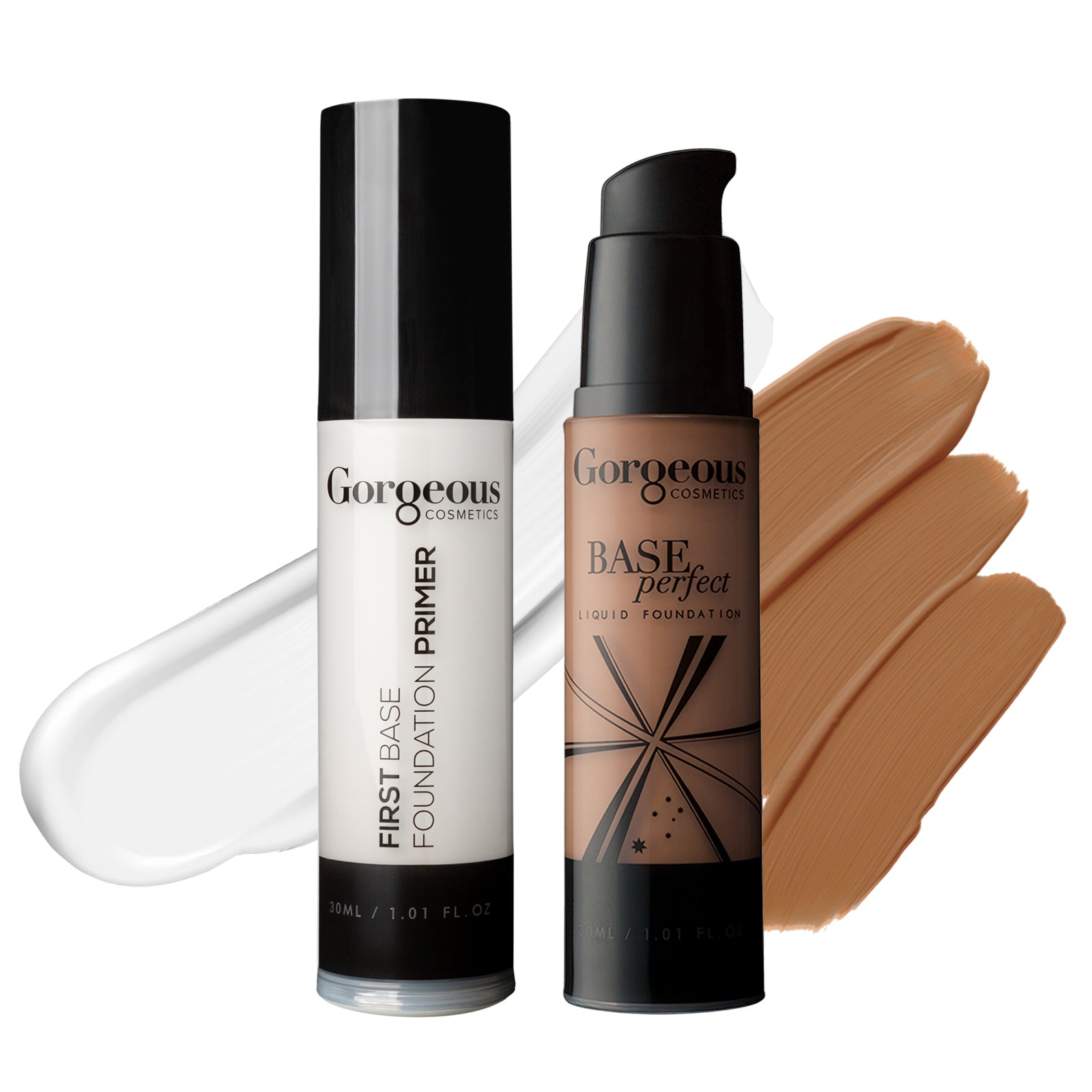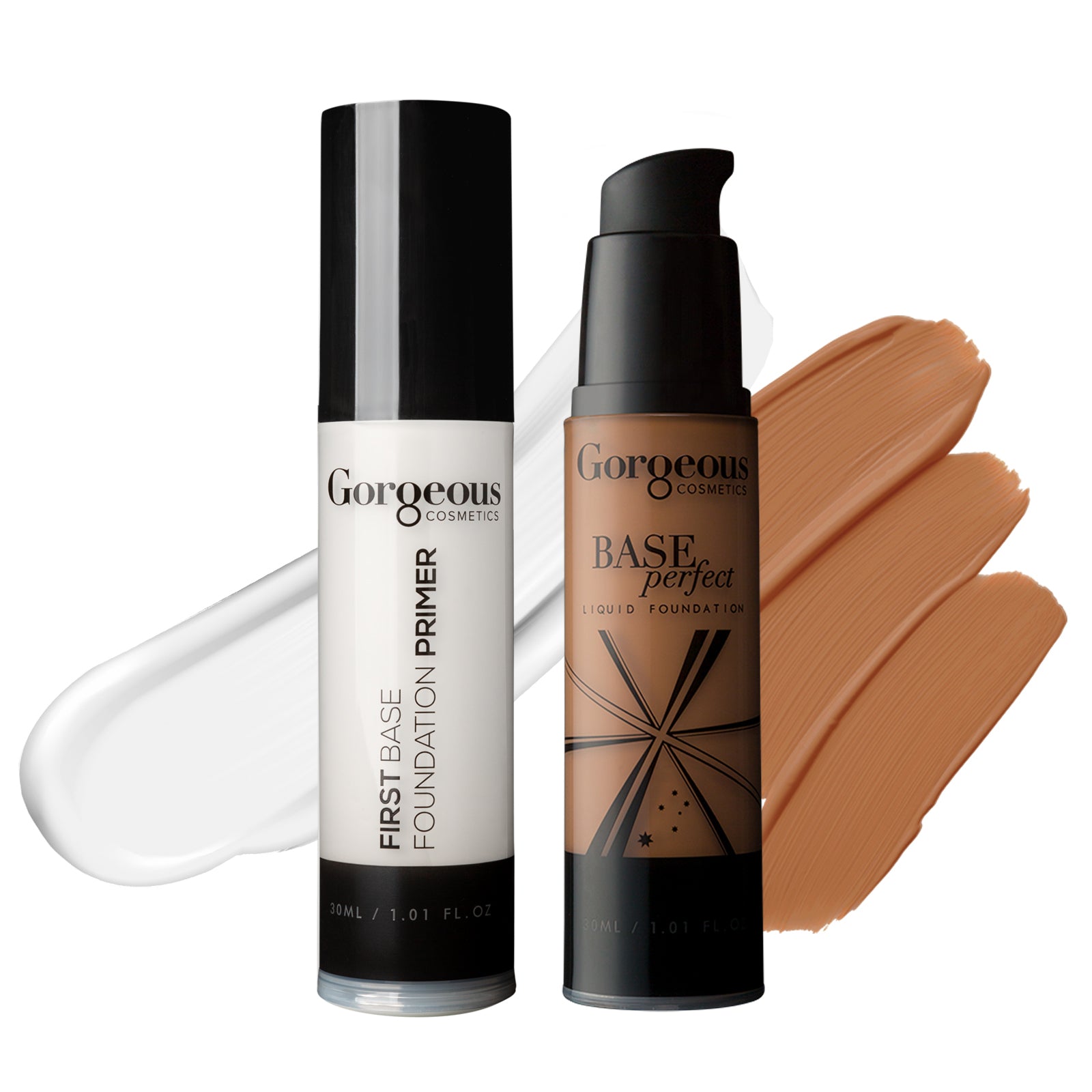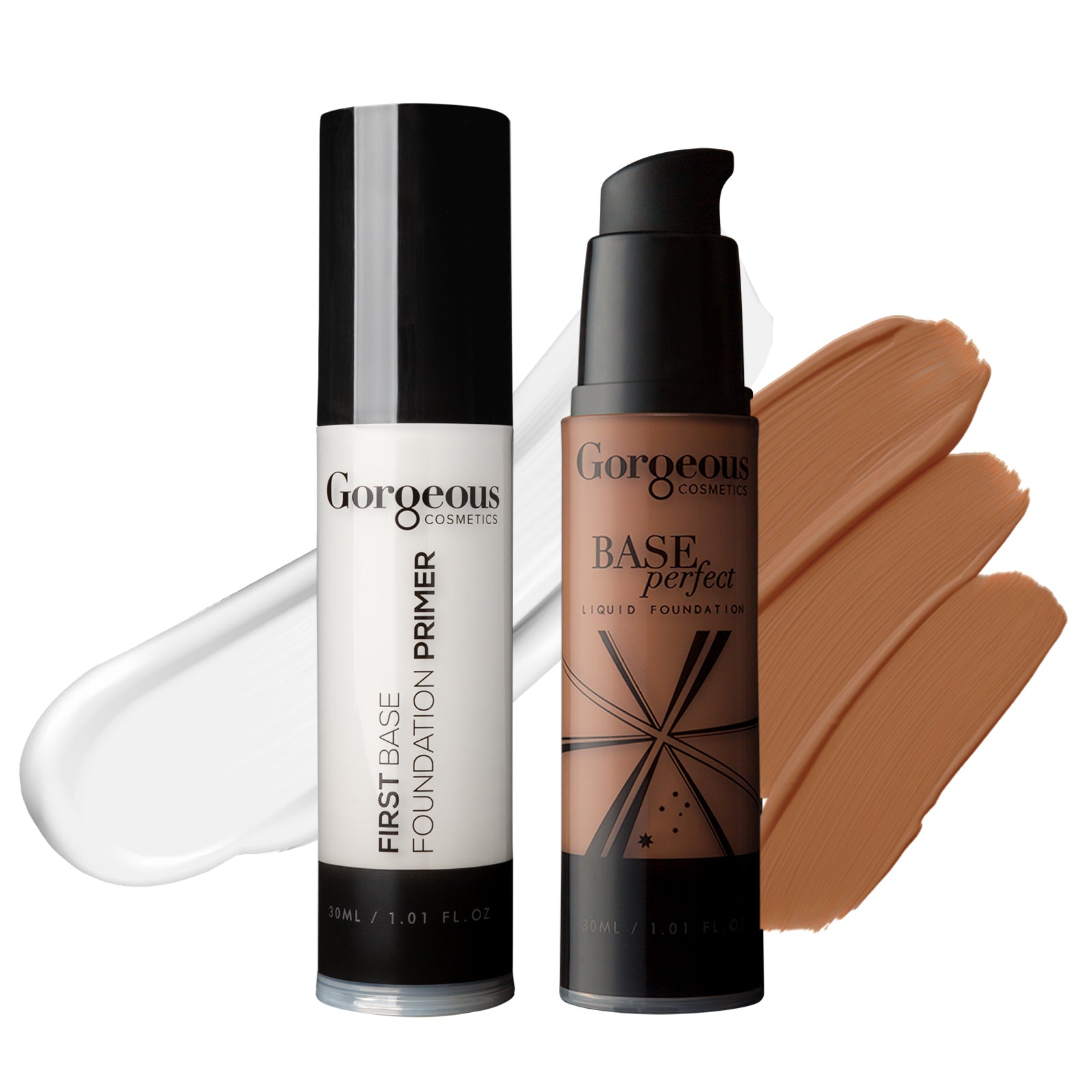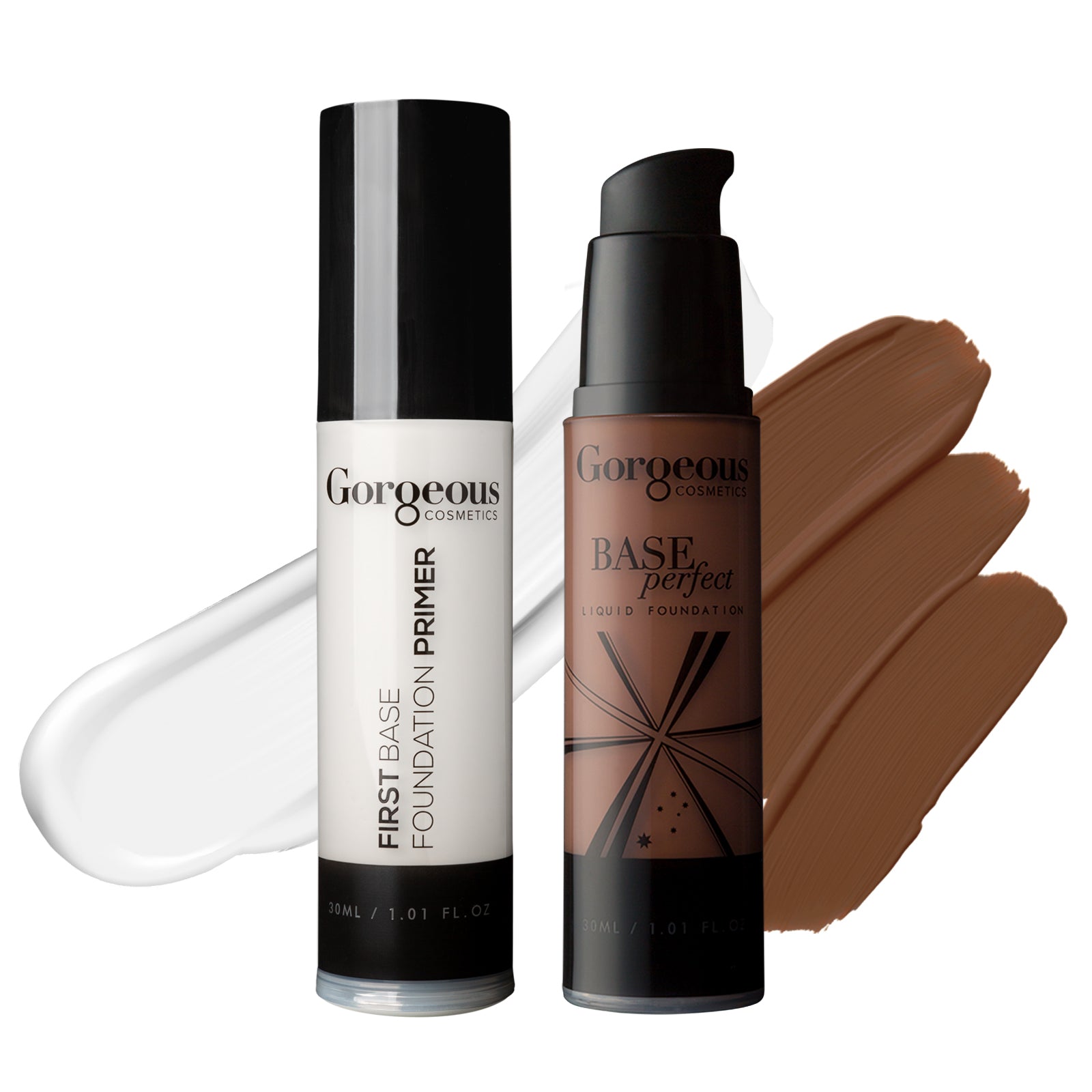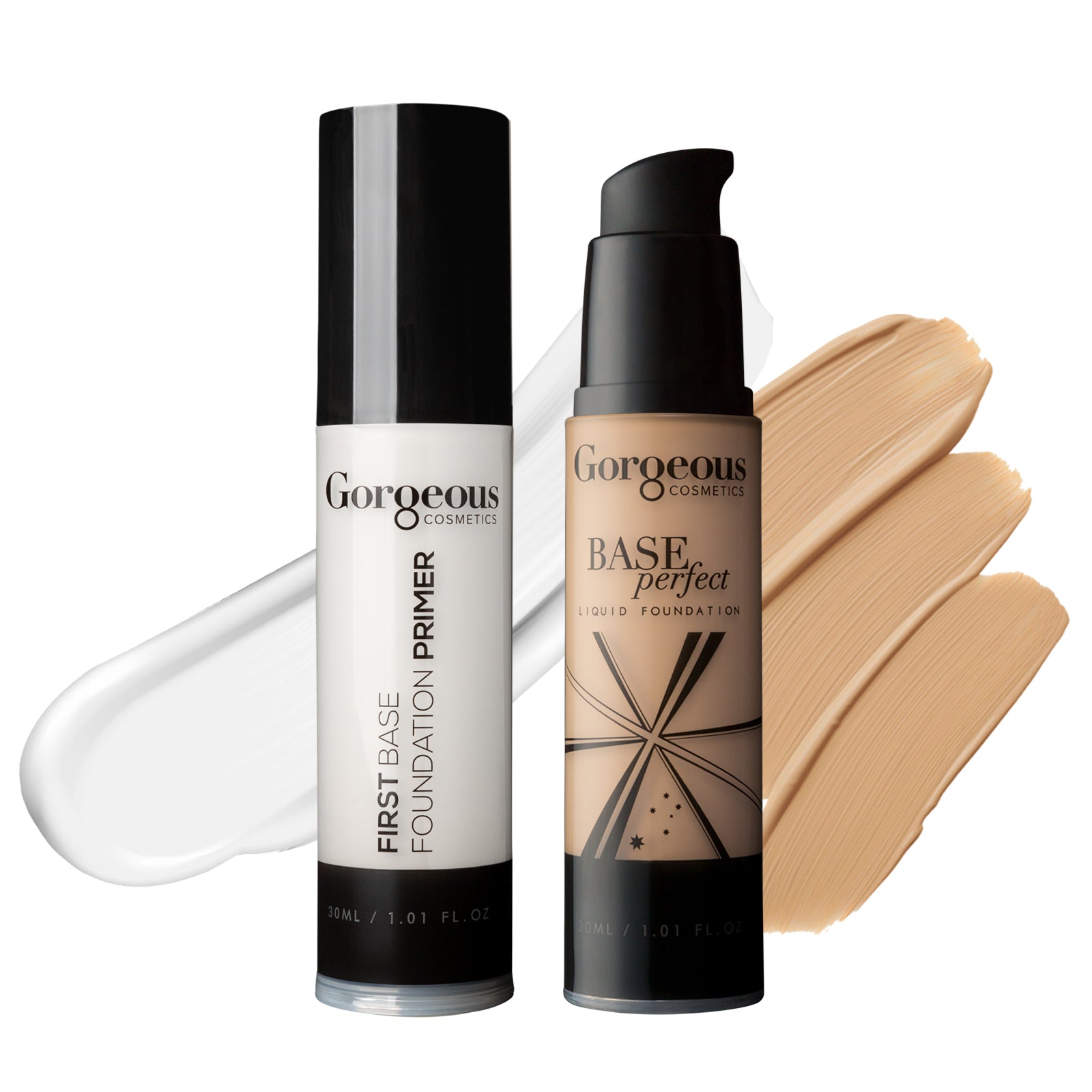 Foundation and Primer Pack
$54.00 $73.00
9342021042876
DETAILS
What are the essentials for truly gorgeous skin? Our Base Perfect Foundation and First Base Primer Pack.
Begin with First Base Foundation Primer. This creamy, soothing primer goes one step further than your regular moisturiser by creating an invisible barrier on the skin. The result? Foundation stays exactly where you want it because your skin can no longer absorb pigments from the foundation & your foundation can't draw oils from your skin. Now that's smart. Dosed with soothing emollients & aloe vera, First Base Primer also helps to keep skin soft, supple & well moisturised throughout the day so your makeup looks fresh – even if it's been hours since you peeked in the mirror.
Follow with Base Perfect Liquid Foundation. Dosed with light-diffusing pigments & special silicones, Base Perfect Liquid Foundation delivers that flawless look we all crave by disguising imperfections & fine lines & giving skin a healthy, glow. And how's this for multi-tasking? The formula also contains antioxidant Vitamins A & E, which not only nourish & soothe the skin but also protect it against free radical damage – all while you're going about your business.
With this Base Perfect Foundation and First Base Primer Pack, you're two simple steps away from achieving beautiful, luminous skin that stays looking fresh and flawless all throughout the day.