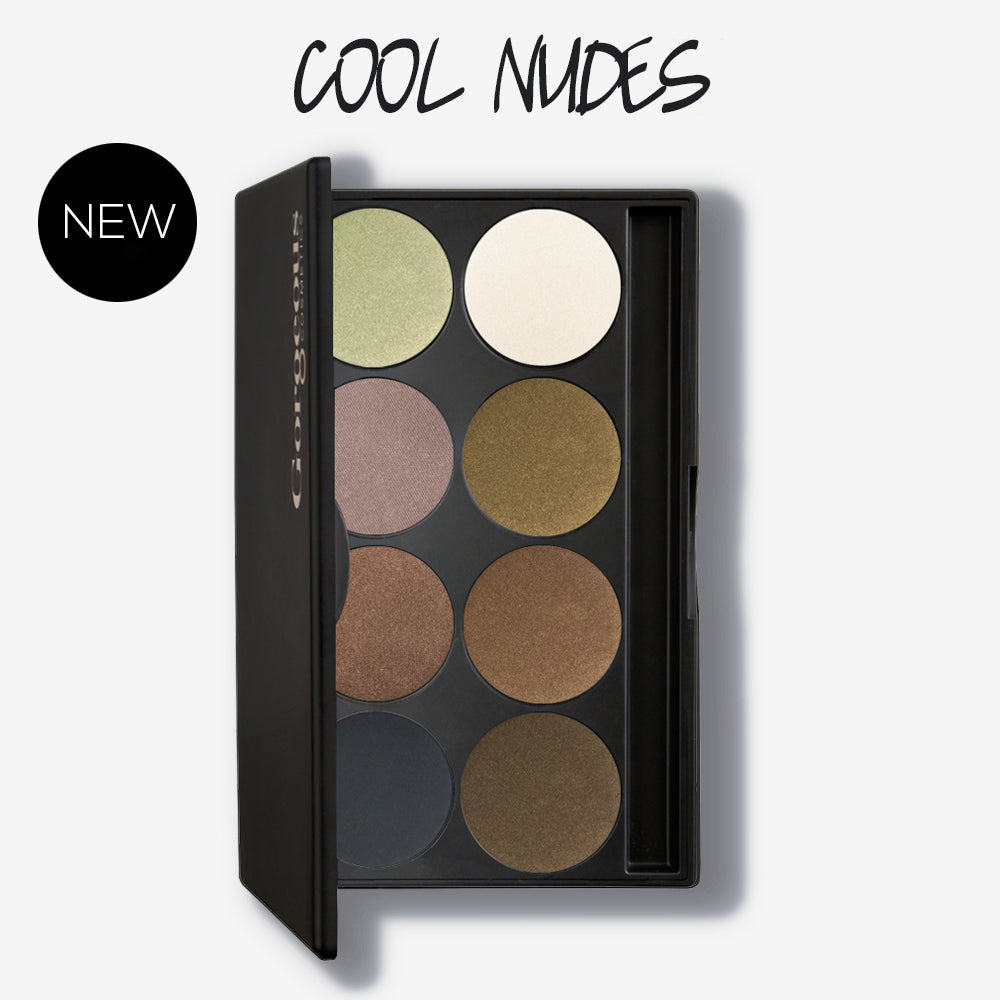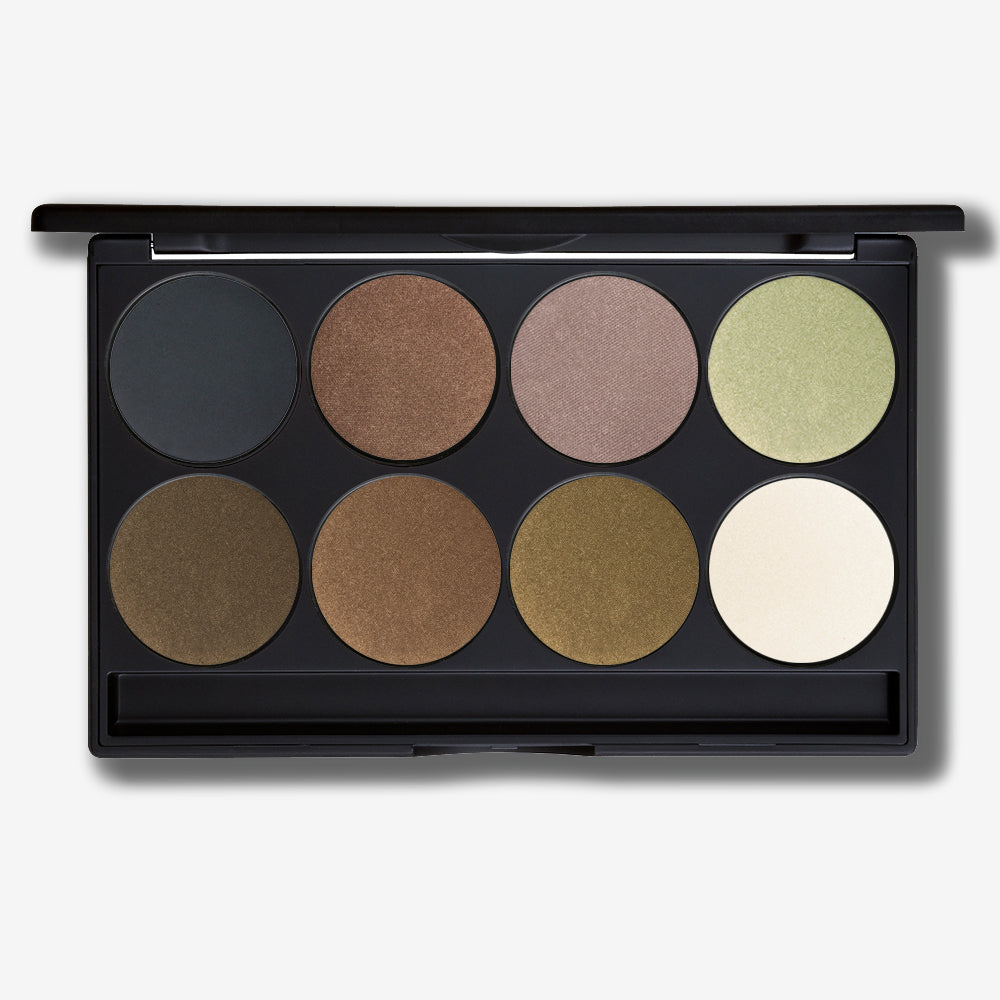 COOL NUDES
Limited Edition Holiday Palette! 

Only available through the holidays, or until sold out.
Details
This palette has the perfect combination of cool tone nude shades to create anything from a light daytime look to a sultry smokey eye for night. These shades can be used in any combination to accentuate the eyes by defining the lash line or being blended out with a fluffy brush to create a smokey look.
Shades Included: 

Jet – True matte black
Khaki Gold – Deep green with gold shimmer
Fab – Chocolate brown with a golden sheen
Gold Digger – Greenish brown with a gold fleck
Empress – Purple toned brown with a soft sheen
Martini – Deep greyish green with gold flecks
Mint Julip – Pale green with a silver sheen
Ivory Light – Shimmering sheer white