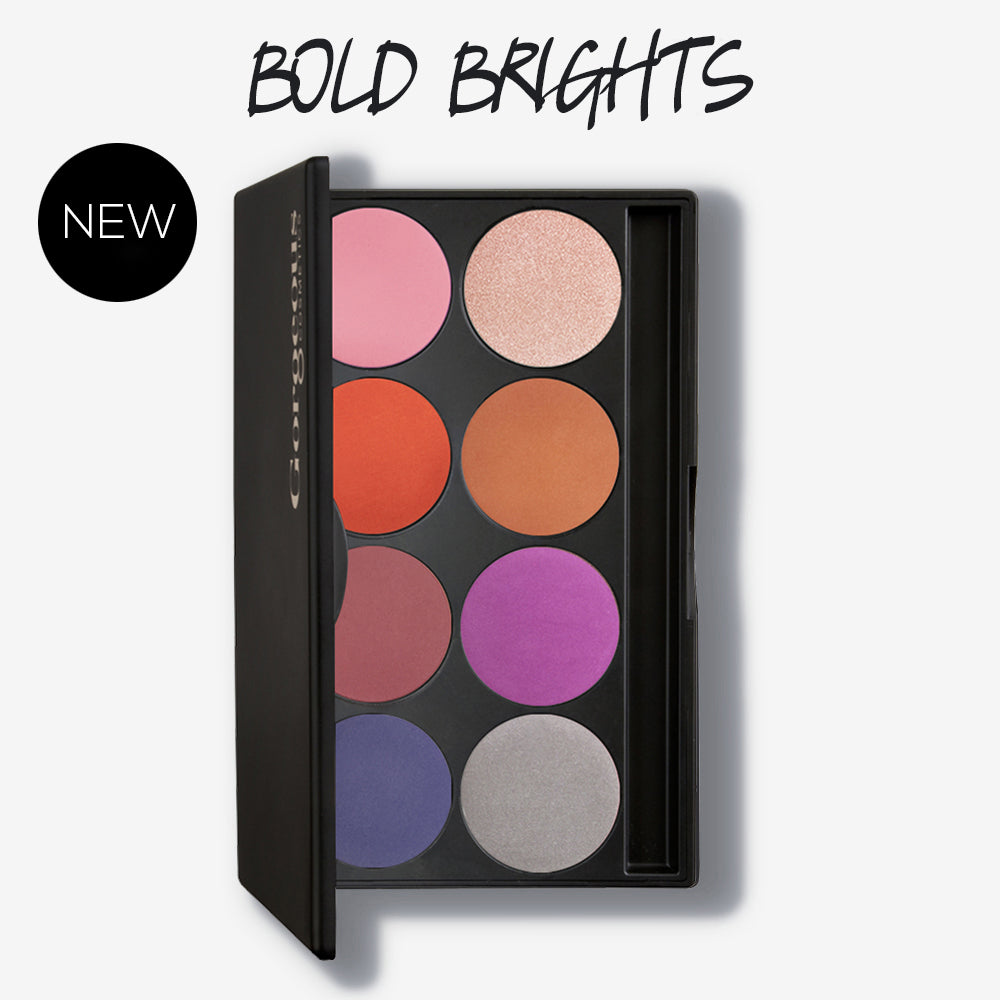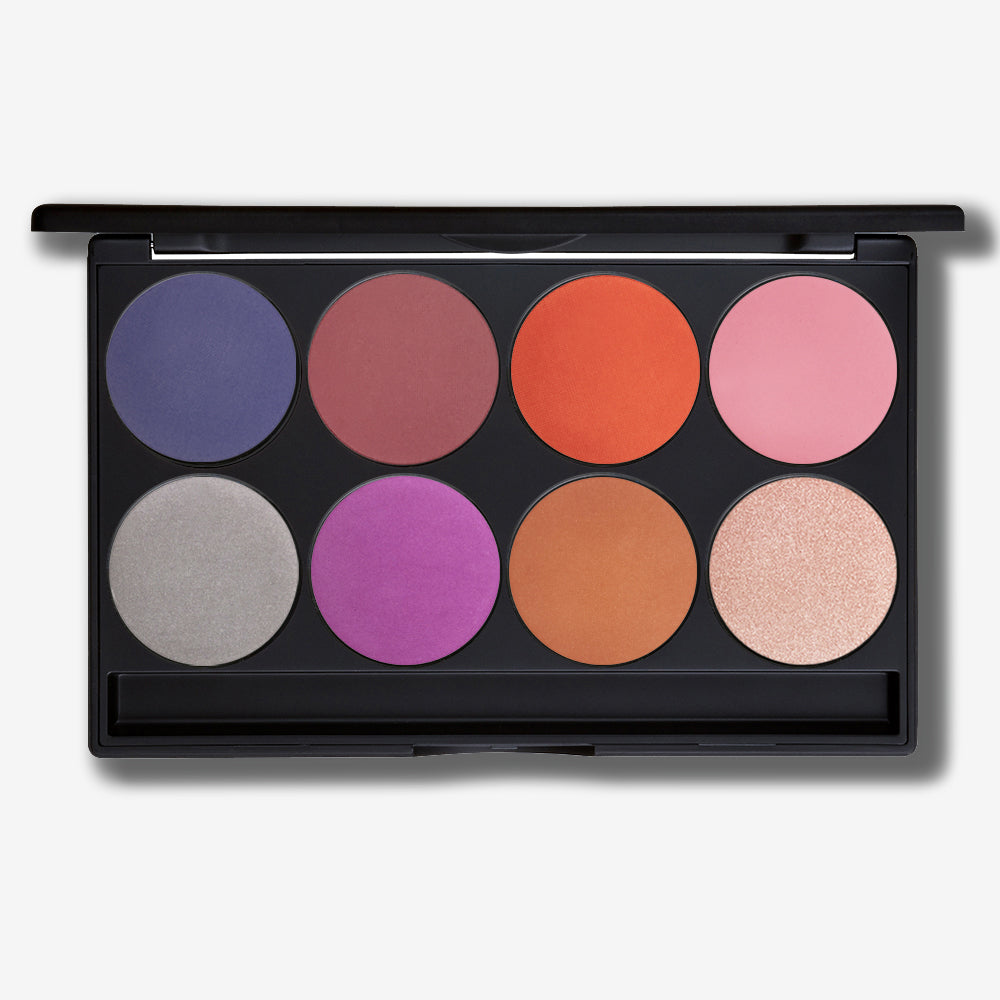 BOLD BRIGHTS
Limited Edition Holiday Palette! 

Only available through the holidays, or until sold out.
Details
Want a palette that allows you to create a complete eye look with strong, pigmented shades? This is the palette for you. With a great mix of deep and bright shades as well as highlights, you'll be able to create on trend looks with ease.
Shades Included: 

Royal Regalia – Deep royal purple
Silver Hue – Soft shimmering silver
Warm Glow – Warm pink-plum
Grapewine – Matte bright pink-purple
Orange – Intense reddish orange with a matte finish
OJ – Yellow based orange with matte finish
Marshmellow – Bright cool toned pink
Pink Glimmer – Baby pink with a metallic finish